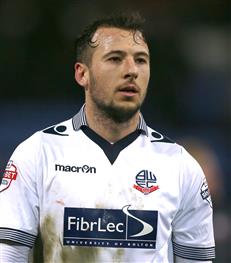 I certainly can't think of any time at Cardiff City that I've seen such a crazy set of loan moves and I can't recall any in football where three, if not four first team players were loaned out mid season.
It started when Adam LeFondre went to Bolton. LeFondre was a regular starter for Russel Slade but went anyway.
Declan John was not a certain name on the teamsheet but it was still a surprise to see the Welsh international sent to Barnsley.
It got weird again when Matt Connolly started for Cardiff at full back after injury to Lee Peltier but within a week he'd signed for Watford.
And then the most outrageous loan move saw City's leading scorer, Kenwynne Jones, move to Bournemouth with less than 10 games of the season to go.
I can sort of understand the 'business reason' behind Jones' move but it's a slap in the face of fans who have paid their money to watch the best players play for Cardiff City. And obviously he scores on his debut for The Cherries.
Has any other club loaned out their top scorer? It's a declaration that the season is over and I'm not sure what message it sends out.