https://mauveandyellowarmy.net/
Hello again, I hope you're all coping with the lockdown as best you can. In the absence of any worthwhile news on the City, here's another quiz which may help while away some time for you. Scroll down for answers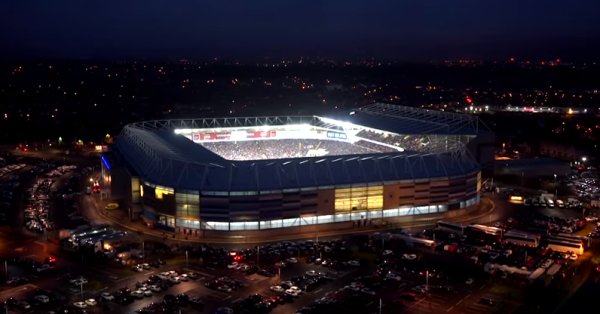 Actually, on second thoughts, there is something City related worth posting – here's a link to an entertaining and heart warming story about a former City player which I enjoyed reading on the weekend, I hope you do as well.
A one time loan player at Cardiff who, last season, played under someone who is now in international management, he was a schoolboy shot putter and made his Premier League debut at the Emirates Stadium nearly ten years ago, can you name him?
Who was the promising City player whose career was ended in Monmouth almost before it began?
His father played for Leicester in the old First Division and City number among a large group of clubs this forward played league football for – Torquay and Rushden and Diamonds are among them, but he played most games for Brentford, can you name him?
Affectionately touch Ben Nevis?
This Llanrumney product played his first league football for City and was described as "no more than an average Conference player" when he first signed for the club where he probably enjoyed most success. He played for two teams managed by Ossie Ardilles, the second of which backed out of signing him after a successful loan spell because they couldn't afford his £200,000 transfer fee – he went on to play Premier League football though, who is he?
.Sounds like increased offal enjoyment to me!
Born in a military town, he first played as an amateur and made his league debut against City who then signed him a couple of years later when he was part of an unusual three man transfer swap deal. A qualified accountant, he moved into that profession when he left the game after a move to neighbours of ours and died early in this century in a place best known for a horse race, but can you name him?
Who is the import who can be said to have played a part in a promotion to the Premier League in that his one senior appearance for City came in one of our promotion seasons to that division? His time here ended with an incident which saw him placed on a ten week curfew from nightclubs as one of several punishments. He later signed for his former mentor at Cardiff and his first senior goal decided a London derby, albeit a low key one. Another goal followed in a decent first season, but he was released during his second one when he couldn't regain his first team spot. Dropping out of the Football League, he signed for a Conference club a long way to the north and then headed for home where he is still playing at a lower league level.
A winger who you see linger?
The first Cardiff v Liverpool match of my City supporting life (1963-2020) came in 2007, can you name the twelve full internationals in City's sixteen man squad that night?
There was a bumper crowd inside Ninian Park to see this defender's most famous goal in a Cardiff City shirt – he didn't get many in his nearly one hundred appearances for us, but this one was pretty spectacular. Moving on after nearly seven years at Cardiff, he joined the club of his birthplace for what was a record transfer fee for them at the time and he was the second player to be inducted into their Hall of Fame when it was opened a few years ago, but who is he?
Despite playing nearly three hundred games, he never scored a single goal in his professional career. This three club man was released as a youngster by European Champions and then eventually established himself in a capital city as a quietly effective and efficient performer in a side that was often struggling. Upon his release, he moved on to a club in the bottom corner of the country for three years and stayed in that area after retiring to work in the probation service and manage a young offenders team for a while, do you know who he is?
Name two Canadian internationals who have played for Cardiff City.
Initial internet protocol blather mix up results in full back.
Currently High Performance Football Coach at the Scottish Institute of Sport, this forward never played for City during a loan spell here forty years ago from a First Division club that also plays in blue shirts. He made a solitary appearance, in which he scored, for them, plenty more in light yellow and more again in red and white stripes before returning home to play across the road from the tangerine terrors, and then becoming a Par where he enjoyed most success in terms of games played and goals scored. A move across country which saw him change striped kits to a blue and white version went pretty well and then he played a few games for, and managed, a coastal team which shares its name with a seventies Californian rock band – his final club made an Honest Man of him, but do you know who he is?
He played for us under Neil Warnock and Macclesfield, Rochdale and Stockport were among his early clubs – what may well have been his most memorable goal was scored past a former City keeper, can you name the scorer?
Having previously declared himself "a true jack", this midfielder who, won caps for Wales because his grandmother was from Llantrisant, later played a few matches for City and one of his managerial jobs came when he took over from a sacked Peter Nicholas, who is he?
Name the player who started his career at Bangor, spent seven years playing for a capital city club and then travelled more than three thousand, five hundred miles to play in another capital. Settling in his new country, he played for four other clubs there including a controversially named one not too far from the southern border where he played two versions of football. His final move saw him cross another border, but this one was to the north where he played the type of football where he never got wet. Returning to his adopted homeland, he went into coaching and one of his jobs was coach to that country's women's under 23 team.
He scored three times for City in a loan spell which saw him play less than ten times for us and he did well enough to be linked with a permanent deal whereby a Welsh international would be exchanged for him. The deal never came to fruition though and just over three years after playing his last match for us, he died when a car being driven by his wife, who survived the crash, was involved in an accident – can you name the unfortunate player?
Which member of the current City squad has the middle names Jones Johan and first played professionally for a club with the nickname "Pride of the North"?
Answers
Lockdown quiz 2 answers.
Conor McAleny made his Everton debut at Arsenal in December 2011, some four years before he had a short loan spell at City. Last season he played for Steve Clarke at Kilmarnock in the Scottish Premier League when he spent the second half of the campaign on loan there from Fleetwood.
Teenage midfielder Nicky Nicky Fish had appeared a couple of times for the first team in cup games when he was seriously injured in a car crash in Monmouth in October 2005 – although he has played some football at local parks level since, he never played professionally again.
Scott Partridge – his father Malcom was at Leicester in the early seventies.
Pat Mountain.
Paul Bodin was not rated highly by Swindon fans when he first signed for them. Swindon manager Ossie Ardilles liked him though and tried to sign him for Newcastle, but they would not pay the modest asking price for him – Swindon eventually signed him back and he was in their side for their one season in the Premier League.
Doug Livermore.
Aldershot born winger Brian Walsh made his Arsenal debut in 1953 and signed for City two years later in a deal which saw Mike Tiddy and Gordon Nutt move to Highbury. After over 200 appearances for City he signed for Newport in 1961 and worked as an accountant after retiring from the game a year later – he died in Epsom in 2001.
Kevin Sainte-Luce played for City in a League Cup tie at Northampton in August 2012, but his contract was cancelled a few months later after he had been convicted of assaulting two girls in a Cardiff nightclub. He followed Academy Manager Neil Ardley to AFC Wimbledon and scored in a 1-0 win over Dagenham and Redbridge and another goal followed against Morecambe, but he moved on to Gateshead after losing his first team place and then returned to France to play for a string of lower league side – currently he's at Rouen.
Nigel Rees.
Kevin McNaughton, Tony Capaldi, Gavin Rae, Sreve McPhail, Joe Ledley, Paul Parry, Robbie Fowler and Jimmy-Floyd-Hasselbaink were all in the starting line up. Steven Thompson and Chris Gunter came on as subs and Glenn Loovens and Josh Magennis (replacement goalkeeper) were unused subs. Michael Oakes, Darren Purse, Roger Johnson and sub Peter Whittingham were the only non internationals in the squad.
Graham Coldrick's diving header own goal enabled First Division Manchester City to scramble a 1-1 draw in a Fourth Round FA Cup tie at Ninian Park in front of a crowd of over 37,000 in February 1967. Coldrick was sold to Newport County for a record fee of £4,000 in 1969 and inducted into their Hall of Fame in 2015.
Full back Freddie Pethard joined City in 1969 after being released by Celtic and clocked up close to two hundred appearances over the next decade He then played for Torquay until 1982 and worked for Devon Probation service – he also managed a Torbay youth offenders side.
Junior Hoilett and Ian MacLean a defender who played four times for us during two loan spells from Bristol Rovers in 1994 – he won three caps for Canada a year later against Portugal, Turkey and Trinidad and Tobago.
Phil Bater.
Ross Jack was loaned to City from Everton during the 79/80 season, but never saw any first team action with us. He played once for Everton and joined Norwich for £20,000 before moving on to Lincoln City. Apart from a brief loan spell at Sligo Rovers, Jack spent the rest of his career in Scotland, first with Dundee, then Dunfermline and Kilmarnock before a spell as player/manager at Montrose and then as a player only at Ayr United, before bringing to an end a career in which he scored just short of one hundred times.
Rickie Lambert scored with his first touch of the ball as an England player when he put the ball past Scotland's Alan McGregor to notch the winning goal in a game at Wembley in 2013 which finished 3-2.
John Cornforth declared said he was a true jack after playing nearly one hundred and fifty matches for Swansea, he played ten for City in 1999. Five years later, he was appointed Newport County's manager following the sacking of Peter Nicholas.
City signed goalkeeper Bill Irwin from Northern Irish club Bangor in 1971 and he played over two hundred and thirty times for us in the next seven years. He left for Washington Diplomats and, apart from a short spell at Winnipeg Wings playing indoor football to finish his playing career has lived in America for all of his life since 1978. He also played for Dallas Tornado, Portland Timbers and indoor and outdoor football for San Jose Earthquakes a club which drew criticism for their name given its close proximity to the San Andreas Fault. In 2007, Irwin was appointed head coach of the United States Women's Under 23 team.
Forward Dean Horrix only played nine times for City while on loan from Reading early in 1987, but he impressed enough to lead to talk of him signing permanently for us in swap deal which would see Nigel Vaughan move to Reading. The transfer never materialised though and he went on to rejoin his first club, Millwall, before signing for Bristol City at the age of twenty eight – he'd only played three times for them at the time of his death in March 1990.
Leandro Bacuna – his first club, Groningen, are known as the Pride of the North in the Netherlands.