Here are the 20 teams confirmed for next seasons Championship. Cardiff drop into the second tier and join Swansea and Bristol City, the Wurzels failing to make the play offs today.
There are many familiar names in the division next season while it's been over a decade since we last faced Luton.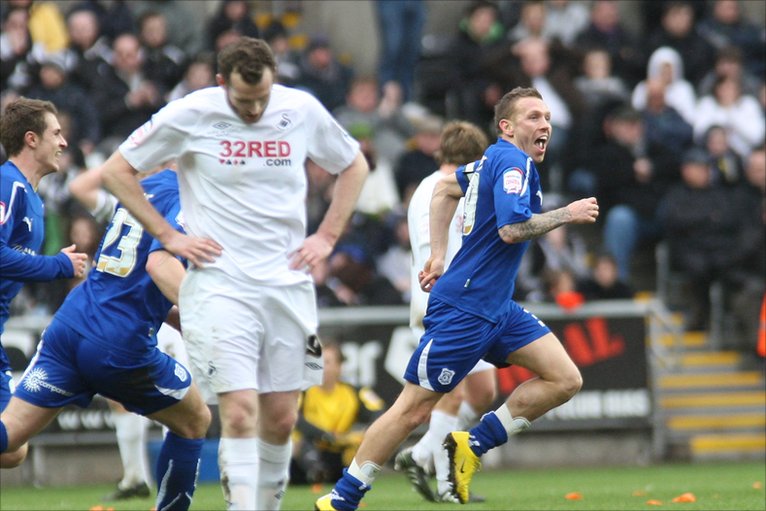 Barnsley
Birmingham
Blackburn
Brentford
Bristol City
Cardiff City
Fulham
Huddersfield
Hull
Luton
Middlesbrough
Millwall
Forest
Preston
QPR
Reading
Sheff Weds
Stoke
Swansea
Wigan
There are four more places to fill. One of Charlton, Doncaster, Portsmouth or Sunderland will come up from League 1 while three of Aston Villa, Derby Leeds or West Brom will fail to leave via the play offs and remain in the secon tier.