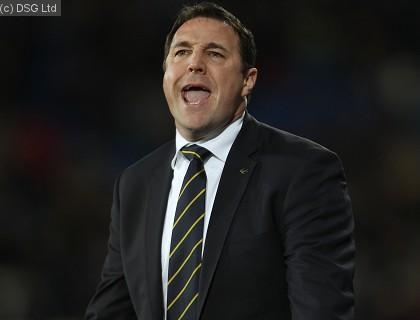 The Hammers are the favourites to progress to the Wembley final having been in the top three for the majority of the season and narrowly missing out on automatic promotion to Southampton. With the Bluebirds hosting the first leg there are many who believe the Welsh side must establish a lead to take into Monday's return clash at Upton Park.
But Mackay said: "We have to win the tie. It is not about winning a home game. Will it be cagey? I don't know, I'm not going to second guess how West Ham are going to play. Each of us have been better away from home so it will be interesting. But it's a 180-minute game of football. Nothing will be decided until 6.15pm on Monday."
He added: "When you get to this stage it is about who is the calmest on the day, who gets that bit of luck, but also who tactically gets it right over the 180 minutes.
"But we are looking forward to it because it's something we've worked towards all season."
West Ham boss Sam Allardyce has left no stone unturned as he attempts to guide the club back to the Barclays Premier League via the play-offs.
Allardyce's assistant Neil McDonald says the former Bolton manager has quickly got over the disappointment of missing out on the top two.
"He's been exactly the same as he's always been, on the training ground every day as usual, he's been fantastic," said McDonald.
"I don't think we could have a better man in charge for this. He's so calm, so detailed, there is nothing we haven't looked at, we are ready for everything.
"We don't just have a plan A, we have a plan B and a plan C. If we have to do something we have never done before we will do it. He is ready for anything. That's what makes him so good, so experienced, and that's why he has been a manager for a long time."
Source: PA
Source: PA