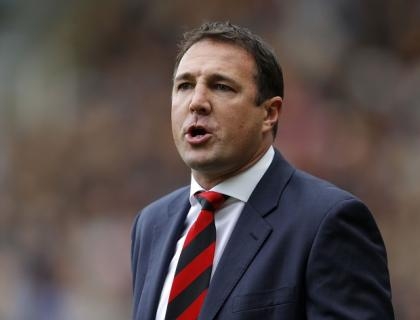 Cardiff and their fierce rivals Swansea meet in the top flight for the first time on Sunday in a fixture which has been eagerly awaited in the two cities.
But the Bluebirds enter the game on the back of a tumultuous few weeks which have seen Mackay's head of recruitment, Iain Moody, dismissed and replaced on an acting basis by 23-year-old Kazakh Alisher Apsalyamov.
Apsalyamov has no known experience in top-level football and Press Association Sport understands he is not currently operating for the Bluebirds in an official capacity, but retains the position while the Home Office investigates his work permit situation.
Mackay does not believe the issue will have an effect on Sunday's game, but when asked if the Apsalyamov situation surprised him, he said: "Nothing surprises me, it's just something the chief executive can get on with and deal with. Nothing surprises me, my focus is on my team."
He added: "We have waited 51 years to get to this position and be in the Premier League. I won't let anything else get in the way of that.
"There is a lot of stuff going on around about it, but my job is to manage the team, be proud of my players and prepare them in the best way possible, so myself and the staff and players are focused on the routine of the week.
"If you don't have that and take your eye off it and start thinking about other matters, that's when you get punished and I won't let anything else get in the way of my determination to do the best for the club on the pitch."
But Mackay refused to comment on a report that striker Etien Velikonja, who joined from Maribor last summer, was signed by owner Vincent Tan without the approval of the Scottish manager.
Velikonja is not part of the Bluebirds' 25-man squad.
Mackay said: "I am not going to talk about individual players and the recruitment of individual players.
"I am here and will answer anything you want concerning Sunday, it's too big a day for me and our football club and players in terms of everything that goes with it for me to start the background noise.
"There is enough of that already with everyone else and I have a steely determination concerning my group of players and it is absolutely wrong of me to go in and start talking about individuals and their own circumstances."
But Mackay has reiterated he has the final say on transfers, something the club confirmed in a statement after a board meeting held in the wake of Moody's departure.
He told talkSPORT: "That was something that was cleared up by the chairman, Mehmet Dalman, who is a really good guy. He came in a couple of weeks ago and held a board meeting and was really impressive.
"The statement coming out from that was that I have the final say in terms of who comes in and goes out of the football club. That is something I made sure happened."
Source: PA
Source: PA