The guests of honour were British and Irish Lions Captain Sam Warburton and Malky Mackay. It was announced at the event that the Manager of Champions Cardiff City has accepted an invitation to become a Patron of Velindre.
This follows a recent visit to the cancer centre, where Malky met patients and staff. In a special Q and A Malky spoke of his visit: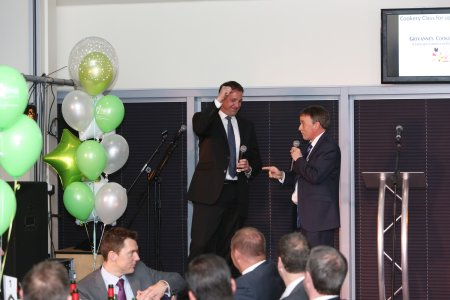 "It was a humbling experience, I have been surrounded by happy, smiling people for a few days and we've all been patting each other on the back.
"I met a man at Velindre sitting in a big chair who was having his chemotherapy, having the bag put into him. He desperately waved me over with a big smile on his face to shake my hand and talk to me about what Cardiff City had achieved.
"I walked away after our chat thinking 'My God. He wanted to talk about Cardiff's football team in the middle of something that is life and death.'
"So I was delighted to accept Velindre's offer to be a Patron, and joining the likes of Sam Warburton, Martyn Williams and James Dean Bradfield; the Victory over cancer gala Dinner was a great event and I was really pleased that so many of our players, including Craig Bellamy and Mark Hudson were able to attend".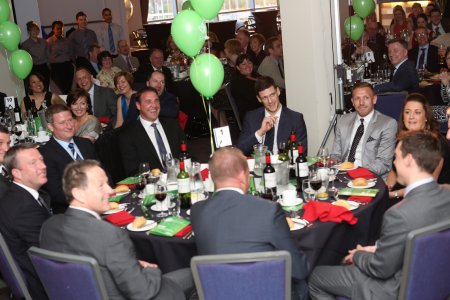 The Victory over Cancer Gala Dinner launch was a huge success, designed to celebrate famous Welsh victories, and nearly 300 guests enjoyed rubbing shoulders with Velindre Patrons Martyn Williams and Sam Warburton and new Patron Malky, as well as Rugby greats Tom Shanklin and Rhys Williams, and newly promoted Cardiff City players, Jamie Baulch and British Masters Champion Lydia Hall. The evening was superbly compeered by Caroline Hitt, who spoke movingly of her experiences of Velindre.
Cardiff City Manager Malky Mackay said: "Velindre Victory over Cancer is a campaign that we are really pleased to support; everyone knows someone affected by cancer and the terrific work carried out by the staff at Velindre. The Cardiff City management, players and hopefully all our fans will get behind this appeal, and fully support anything that will help achieve Victory over Cancer."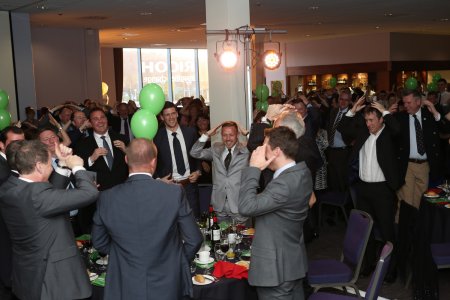 Head of Fundraising at Velindre Andrew Morris said "We had been waiting to launch this appeal and following Cardiff City's and Sam's superb achievements, this was the ideal time to launch our Victory over Cancer Campaign; the Gala Dinner gave us the opportunity to celebrate some famous victory's in an incredible sporting year in Wales. At Velindre we believe that every hour, every day, every month that someone survives cancer is a victory.
We are proud to be launching this new campaign to highlight this positive message - Velindre Victory over Cancer.
Every pound that is raised will be used to help in our battle to achieve the ultimate goal. Every event, every function no matter how big or small, will be a celebration as anything that helps defy cancer will contribute towards our aim of Victory over Cancer.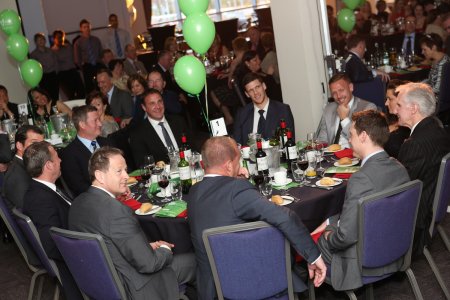 We know that facing up to, and dealing with cancer is one of the biggest challenges that anyone can face; it affects everyone – family, friends, work colleagues and ultimately how you live your life, we know it can be a very frightening time. At Velindre we strive to provide support to cancer patients and their families through this difficult period, and our specially trained and highly committed staff strive every day to make this time as comfortable as possible."
Andrea Hague, Director of Velindre Cancer Centre said "Patient Centred care is at the heart of everything we do and believe in here at Velindre Cancer Centre; all money raised from our Victory over Cancer campaign will be used to ensure the best possible support is offered to every patient, their families and carers dealing with cancer. It will allow us to fund ground breaking research, specialist equipment, and new developments so our staff have access to the most up to date training and techniques available."
For further information on the Velindre Victory over Cancer campaign please visit: www.velindrefundraising.com/victoryovercancer