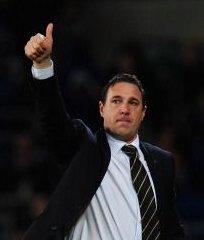 Cardiff haven't confirmed ticket prices but the Newcastle press say they are paying £20 for adults and £10 for U16's, these details are to be confirmed for the fixture on Saturday August 11th.
The new season kicks off one week later on August 18th.
Mackay told the Echo: "We're delighted that we've got Newcastle coming to Cardiff in August.
"You look at the season they've just had and what Alan Pardew's done there and it's been fantastic.
"You think of the change around that's gone on at the Club since he came in - he's been fantastic. Alan was my manager at West Ham, made me captain there, and he's someone who I consider to be a friend that I can call upon for advice.
"I think it's the sort of game, just before the start of the new season that will see us hit the ground running. I think playing against a top Premier League side like Newcastle can be more beneficial than games against some of the big name foreign sides who sometimes come over. Invariably, they can be very slow games. You know the quality and physicality you're going to get against a Premier League side. I think Newcastle will benefit as well, knowing that they'll get a tough game from us."