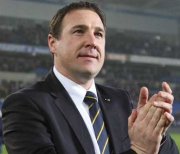 The boss is pleased to be back at home after three away League games on the bounce with a couple of them on really poor pitches.
"We've been away from home for a while and it'll be good to get back to the stadium as it is rocking at the moment and the pitch is excellent which will make a big difference," he told the official website.
"The last couple of pitches we've played on haven't been particularly good but ours is lovely."
And today the club face Severnside rivals Bristol City with the Bluebirds looking to maintain thewir position of strength at the top of the table.
"I am conscious that it is a local derby and there are bragging rights at stake and we are desperate to win. We've been looking at Bristol City in the recent weeks and they've done well under the new manager which I didn't doubt."
Cardiff City v Bristol City
Saturday 1:00pm.
Today's game has sold out. No more tickets available.