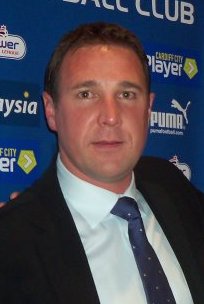 Malky Mackay is keeping a cool head and is trying to stay focussed and not get carried away with the excellent progress being made.
"It is really early days as we're before Christmas. Everyone loves to have consistency," said Mackay after City have won the last three games.
"We have a belief in our ability and our plan.
"It is early days, really early days. There's a lot of football still to be played and we have to go out and make sure we compete to that standard as many times as we can this season."
Usually November is a traumatic month for Cardiff fans. In the last five years we've won just four games in the 11th month.
This season we've won three out of three and have two more league games to come and a Carling Cup quarter final.
Fair play. Malky is doing a stunning job so far.