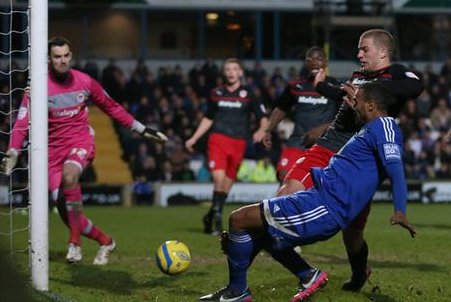 Mackay said: "We picked a team here that we felt was capable of winning the game and I thought there were some fantastic performances.
"They got to five minutes to go and they just switched off and that lost us the game – but they will learn from that.
"I don't regret picking this team, I think they did wonderfully.
"I thought all the youngsters at the back were fantastic and Declan John has shown he has exceptional potential for Cardiff going forward.
"Both teams tried to play the ball but Stephen McPhail has that extra bit of class which really helped the youngsters.
"We have a dressing room of very disappointed players but they should be proud of the performance they put in.
"We can now get our head in the league but I want to wish Macclesfield good luck in the next round, they were fantastic."
Macclesfield boss Steve King said: "It was probably the most emotional I've been in a game and to come from behind with eight minutes to go was incredible. We were pushing for the last 20 minutes and to not have got something would have been a tragedy.
As for tomorrow's fourth round draw, King added: "I'd love to get Liverpool in the next round and go away to Anfield because I was always a Liverpool fan."