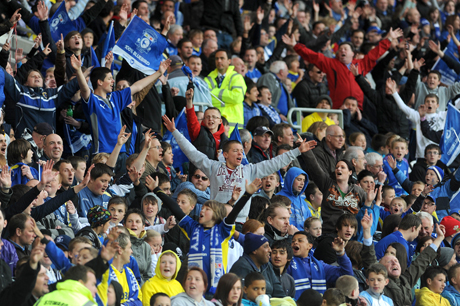 Tickets sold for the Peterborough match was a record breaking 26,073 and that amount was beaten again on Boxing Day when 26,098 were sold for the Palace game.
"The turnout has been unbelievable," said Malky Mackay, "I glanced up at the scoreboard during our win against Crystal Palace and could scarcely believe how many people were there.
"The fans are seeing a mirror image of themselves in terms of the passion from players out on the pitch – and having that fervour of support helps the team immensely."
With half season tickets being snapped up as well the club now have close on 20,000 season ticket holders.
Tickets can still be purchased for today's match against Millwall up until kick off. Tickets are sold from the ticket office and ticket booths at CCS.