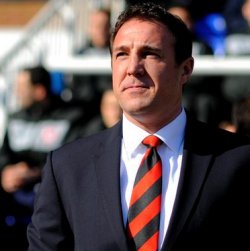 Crystal Palace have reportedly made contact with Malky Mackay about the vacant post at Selhurst Park.
Palace are bottom of the Premier League with just 4 points from 11 games and are looking to appoint a replacement for Ian Holloway.
Malky Mackay's former Head of Recruitment, Iain Moody, has since joined Palace and that has fuelled speculation that Mackay might join him there.
"Malky is chuffed that Iain has found another post but he won't be going with him to Palace," a source close to Mackay said.
"He was contacted by representatives working for Palace but told them straight away he wasn't interested."
Iain Dowie is emerging now as front runner for the job with Tony Pulis also a contender.