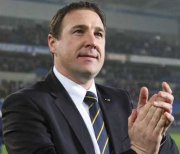 Speaking to the official website Malky explained his plans regarding players ahead of the FA Cup tie at Moss Rose.
"There will be a couple of experienced boys, but the majority of the team will be made up of players who are in my squad, but have not had a lot of first team football at the moment," he confirmed.
"I've got the greatest respect for the FA Cup and was excited the very first day I played in it myself. I was fortunate enough to be involved with a group who got to the semi-finals against Manchester United at Villa Park. At the moment there are a few guys who have a higher risk of injury if they play another one in such a short space of time, so we need to freshen this group up.
"We expect a really tough game tomorrow and it will be a test, it will be a good test that they will be looking forward to," he said. "A lot of them have performed in recent games at Cardiff City Stadium, so it will be a different type of test for them, but it will be a tough one nevertheless. The development games have restrictions in it that there are only three players allowed over twenty one, so this is a case where they are playing against men.
"At times we have put our youngsters out at certain clubs to give them that maturity to try and strengthen and toughen them up, so that when they come back they look and feel like a man. It's got that test about it as well and that's because they are playing against men who want to get through to the next round of the FA Cup - that's the stern test they will face."
Macclesfield v Cardiff City
Saturday 3:00pm.