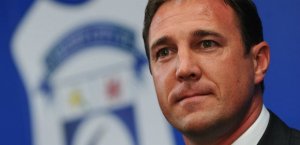 Malky Mackay was named Championship manager of the season by the League Managers Association tonight.
Mackay did not win one manager of the month throughout the season but he took the season's award to go with his sides Championship title.
Sir Alex Ferguson won the Premier league award, Gary Johnson of Yeovil won for League 1 while Martin Allen of Gillingham took the award for League 2.
Malky said: "I am just very proud of the whole club - a lot of people in the last two years have put hard work into building this."