Mixed emotions for both managers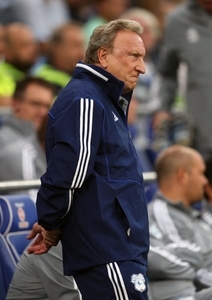 Neil Warnock: "I thought it was an exciting game - but one minute of madness cost us," Neil admitted. "We couldn't really see them scoring until that. I don't mind them passing the ball around at the back like they do.
"They're a good team but I felt we nullified them. We knew they'd have a lot of possession.
"It was poor defending. Schoolboy stuff, really. We were a little naive - you look at some of the time wasting and theatricals that you do get in the Championship. Our lot stumble on and it doesn't always benefit us. That's part of the learning curve.
"I'm disappointed we didn't win in the end but I can't fault the players. They gave everything."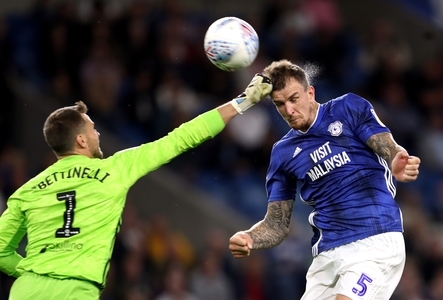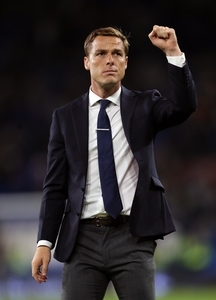 Scott Parker: "I thought, first half, we were poor and I was really disappointed with us at half-time. I thought we just played into their hands, against a team who were forcing things down the middle of the pitch. The goal comes from that when they looked to counter us.
"Second half, we got more control, waited for our moment, moved them around a little bit more and I just felt we got a foothold in the game. I felt it was only going to be a matter of time before we'd come on top of that. Going down to 10 men against a team like Cardiff is tough. They put a lot of pressure on us and, ultimately, it's a point well gained."
And on the Arter theatrics Parker had this to say
"The question you have to ask yourself is: did he get touched? If he's got touched, then it's a foul. Now maybe he has gone down a little bit late, but if he doesn't go down then they get a corner. I understand what we're saying here, but if he's been touched, then it's a foul. The big question is, has he touched him? And for me, [Morrison's] clearly gone across him and affected him. That's just my point, that's how I see it.
"You need to understand, this game's being played at a ridiculous pace, and when we look at things nice and slow in replays, frame by frame, of course things always look worse. At the end of the day, when the player's on the field running at pace… Look, I see it for what it is, I understand that, but my point is that if he's been touched then it's a foul."
RT @SkyFootball: 🤯 WHAT'S HE PLAY-ACTING AT?

Arter receives one of the most bizarre red cards for simulation the #EFL has ever seen!

What is the #FFC man doing?

📺 Watch #CARFUL live now on Sky Sports Football or follow online: https://t.co/kWH1wIjxON pic.twitter.com/6DXMybiheC

— Cardiff City Mad (@cardiffcitymad) August 30, 2019