Cardiff's Mick McCarthy: "Listen, I understand their celebrations at the end of the game, but I do think it's good to be magnanimous in victory as well. And it's a lot easier to be magnanimous in victory. As disappointed as we are, you understand how elated they are. It was very cruel and tough for the lads having worked so hard to keep a good team at bay for a good while. I thought the lads acquitted themselves very well.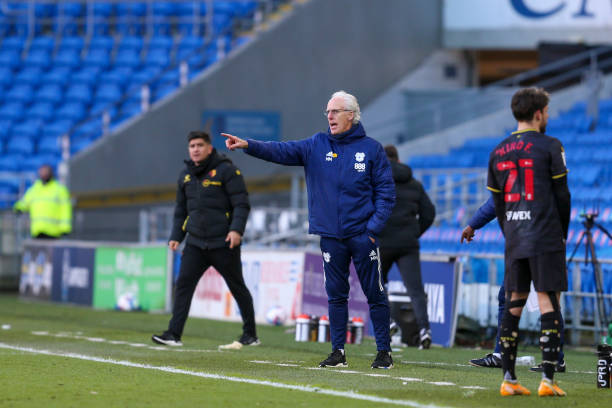 "Then just at the very end they get the free-kick and poor old Dillon's wondering how it happened. He did hit it particularly well. It's just one of those things that happens so I won't be too hard on Dillon, that's for sure. Dillon's saying he should have saved it. If he's saying that then I'm not going to disagree with him, but he did hit it well. He saved two penalties a few weeks ago and we were all patting him on the back. I've no recriminations with him whatsoever."
Watford's Xisco Munoz: "The emotion was top on the pitch but now we need calm. It is a very important three points from a very important game. It was an important game because we played against a very good team, a tough team who were fully fit and 11 games without defeat.
"The team controlled the game and had very good chances and I'm proud of the players and the performance. We must have humility and our feet must stay on the ground. If we can continue to work with the same ambition, then we will see if we can complete our objective."