Neil Warnock

"We had quite a lot of chances, with a lot of bodies in the box, and they've listened. We could have had six or seven and against Arsenal, that's the pleasing thing for me.

"It was tough, but I really enjoyed the game. We were always in it, we missed some great chances, and your top teams take a few of those."

In spite of the positives, Warnock conceded there were areas that needed to improve, even with the quality of Arsenal's second and third goals.

He said: "A couple of the goals were disappointing. Lacazette was unbelievable but the centre-half shouldn't have had a free header from the corner. It wasn't their fantastic play that leaves someone at a corner, or turns and shoots in the near post, that's defending that we need to be better at."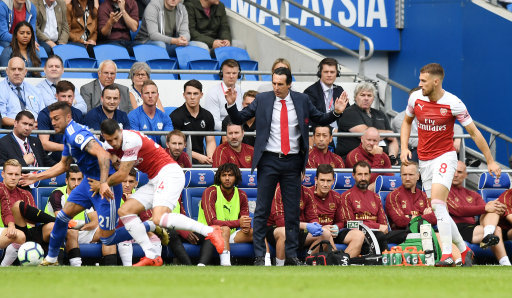 Unai Emery

"I enjoy winning, but in the 90 minutes the reaction of the team is very important when we concede two goals. We controlled the match, not the whole game but maybe 70 per cent of it, with our control of possession and positioning on the pitch.

"But we need to find the best way of dealing with the opposition when they like the long ball and put it in our box, we need to keep working to improve on that.

"I'm very satisfied. One goal for Lacazette, one for Aubameyang, but all the players worked with a commitment we want, and I think we are improving."