"People singing that at me... the away fans, that doesn't bother me one bit, when the home fans start doing it, that's a different ball game altogether. I can't say we don't deserve it at the minute, them jeering us, because we've not played well enough," Mick McCarthy said.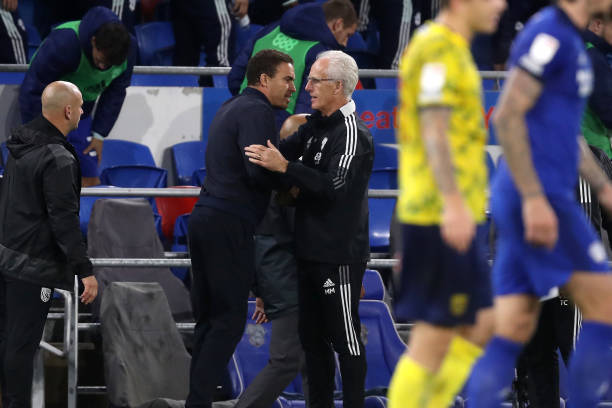 "I fully understand them. I have no complaints about the fans at all. They come here to support us and watch us and expect better performances. I share their frustration as well.
"I can't complain about [the boos] because of the results we've had and the last two performances. So I'm not going to say it's wrong or unfair because it's not. But I get up and go to work and work as hard as I can to put it right. It's what I do and it's what I've always done, it's all I've known," he added.
"If experience and all the games I've had doesn't give me something now, at this time, then I would be struggling. But we will carry on and keep coming in to try and turn it around. I want to turn it around and make sure we do better."
West Bromwich Albion manager Valerien Ismael said:
"I want to give a massive thank you to the players for the performance and the three points.
"When you make sacrifices to your family, it is performances like that that make it feel worth it. It was a great evening for us.
"We are now moving more towards my vision for this team. I want us to stay confident and move further in the right direction."