"I think it showed that quite a lot of the lads needed games," said Neil Warnock. "You need competitive games. We had better chances than them. It [the result] is disappointing.

"I more or less know what my team is going to be for Sunday [against Arsenal], and tonight didn't put me off that. Ten out of 11 players I have got in my mind.

"As I said to the lads afterwards, it shows you have got to train really hard if you are not in the team so that you take your opportunity when it comes.

"I think the depth is there. We have just got to make sure we keep the fitness levels up of the lads that are not involved, because it is such a massive step. The Premier League is 100 times more than what the Championship is in terms of movement."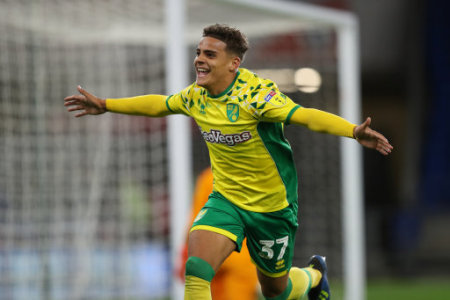 Norwich boss Daniel Farke said: "I am pleased. An away win against a Premier League side is always a good result and performance. The performance was really outstanding. We were really clinical in terms of our finishing.

"A win is always good for confidence and the mood, especially when it is such a good performance. It is important we keep on performing at this level. There were many good performances, and it is good to have competition in the squad."