"I think it was a serious performance today," Ralph Hasenhuttl told BBC Radio Solent.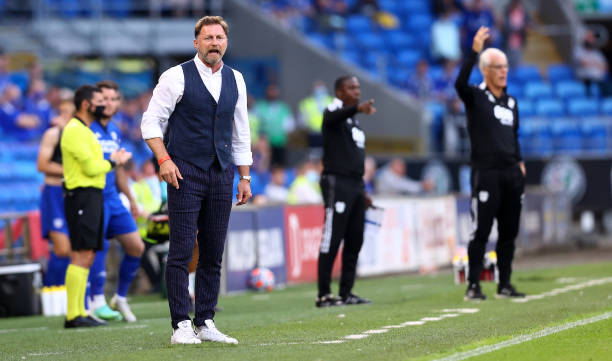 "You never know against a Championship team. In the beginning you have to fight to come in the game.
"In the first half you could see it was not so flowing.
"After the first goal you could see it was a little bit better.
"It took a while until we had the first chances, but you have to be patient to get chances.
"Because you know against a good defending-deep team in the beginning, it always takes a little bit of time. This is normal.
"But I think the longer the game went on, the more chances we had."
Mick McCarthy
"I loved the atmosphere, it was a great workout and it was going to be a tough game. I thought Sparky [Mark Harris] played well up front and the pick of the bunch was Mark McGuinness.
"For most of the first-half, I was really pleased with what we were doing: the shape of the team, how we worked, some of the passing and certainly in terms of nullifying them, until we gave the ball away and it ended up in our net.
"We actually had a good reaction because then Ryan Giles had a good effort stopped by the goalkeeper."
In the second-half, we gave the ball away for the second and third goals and they put seven subs on - I'm not sure it weakened their team, I think it made it stronger to be honest.
"We took players off and put Tom Davies on, who has been terrific and Taylor Jones. I thought Sam Bowen was excellent, he's played well.
"It's always good to test yourself and you learn more in defeat than you do if you win the game."