Wycombe's Gareth Ainsworth: "It feels amazing. It's been coming, I can't say it hasn't. We've been performing so well and people will have been screaming at the TVs thinking results is the game, not performances.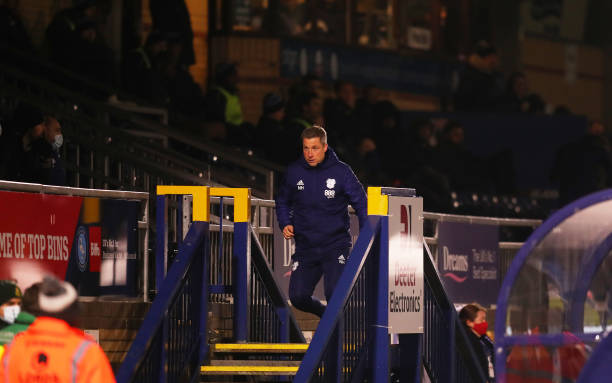 "I wanted a win, I said maybe we would play badly and get the win, but we played well and I'm really proud of the boys, they gave me everything."
Cardiff's Neil Harris: "We're conceding too many goals, we haven't got a clean-sheet mentality and we're too soft. We're too far from the top six for my liking. Losing games like tonight in the manner we did is disappointing, it's not good enough for me.
"Conceding goals like this is just not acceptable. Where's the winning mentality? Where's the clean-sheet mentality? We had it for so long and it's disappeared. It just can't happen if you want to compete at the top end of this league. I don't see us doing the hard yards to stop crosses. I don't see us putting a head in where it hurts. Is there enough leadership, is there enough desire to want to do well?"