Cardiff's Erol Bulut:
"The first 35 minutes was good, but I don't know what happened afterwards. We totally changed. I don't know why, whether it was pressure or they were stressed. In the end we have to be happy with one point. Perhaps after four wins in a row we thought we were great, but we have to work, and today we didn't work as a group. I am satisfied with the start of the season, but not with today."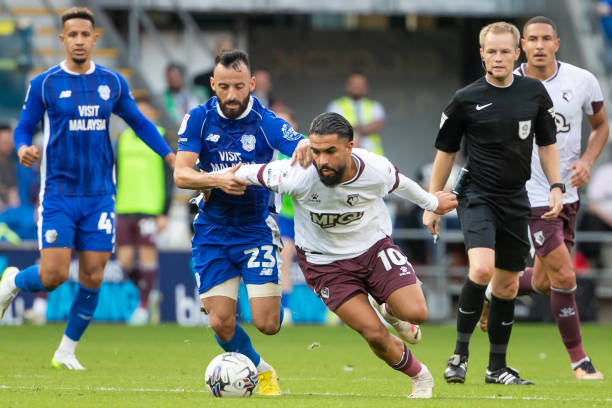 "We played too many balls back to the goalkeeper which was not necessary. We created the chances for them. When we have the chance to play forward, we must do it. You can use the goalkeeper, but not too much."
Watford's Valerien Ismael:
"We should have won, no doubt about that. When a team has lost three games and is low on confidence it is difficult. We didn't trust our own quality. The mentality in the second half was very good and we did not concede any chances.
"We expected more points than we have but we will take it step by step. The goal we conceded was incredible, just too easy. But we kept fighting."