Huddersfield's Carlos Corberan: "The level of effort was very high to get this point. We could have been better in the build-up in the first half, but then we found good efforts in the transition. The penalty is a clear chance and we didn't score.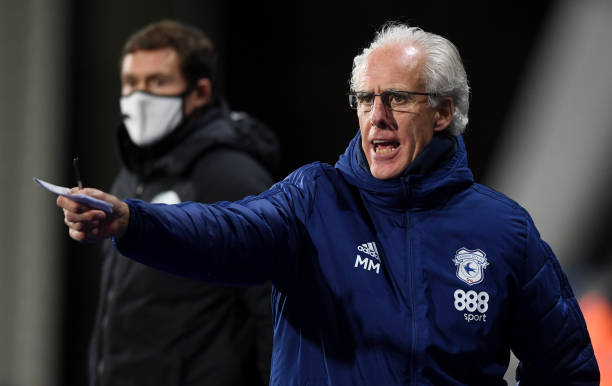 "We did exactly what we had to do to compete against Cardiff. We defended well and had three clear chances to get three points. I'm disappointed not to win tonight. Yaya was the first penalty taker tonight and the miss has a big impact on the result."
Extended highlights
Cardiff's Mick McCarthy: "It was a really tough game that we didn't play particularly well in. We've all had a hectic schedule but the lads have been different class and put some shifts in. If you can't win it, don't get beaten - that's my view. I know they missed a penalty, tough luck on them, but other than that, we were pretty solid.
"There might be a bit more to come next week when we've had a bit of a break. We've got two or three days off now, so hopefully we can get back to the levels that we've been at and get a win when we come back."