Referee: Anthony Taylor
Assistants: Gary Beswick, Adam Nunn
Fourth official: David Coote
Anthony Taylor officiates his 4th Premier League game of the season when Cardiff entertain Arsenal at CCS.
It's around ten years to the week that Taylor first took charge of a Cardiff game. That was a 2 - 2 draw with Norwich at Ninian Park in the last season at the old ground.
In the 2013 / 14 Premier League season he referee'd the 0 - 0 draw with Everton at CCS and the 4 - 1 defeat away at Chelsea.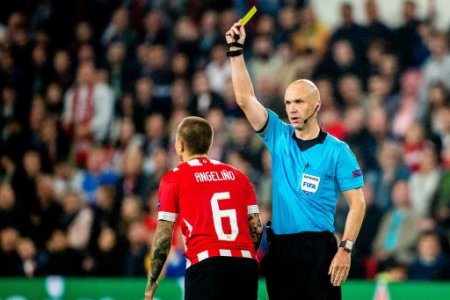 Last season he took charge of 40 games issuing 147 yellow cards and 6 red. He was in charge of the play off final between Villa and Fulham and mostly did Premier League games but was also a Champions League referee and an internatioanl one as World Champions France played a pre World Cup friendly against Italy.