He is assisted by Ian Hussin and Jason Whiteley. The 4th official is Nick Hobbis.
Attwell became the youngest man to referee a Premier League game in 2008 but he was removed from the top flight by 'mutual consent' in February 2012.
He is aged 30 now and was just 25 when he refereed his first Premier League game.
Soon after he awarded the 'ghost' goal to Reading when the ball crossed the by line a couple of yards from the goal. The linesman flagged it as a score and Attwell awarded the goal.
He has taken control of just two Cardiff games in the past. A 1 - 0 home win over Plymouth and a 3 - 0 defeat at Ashton Gate.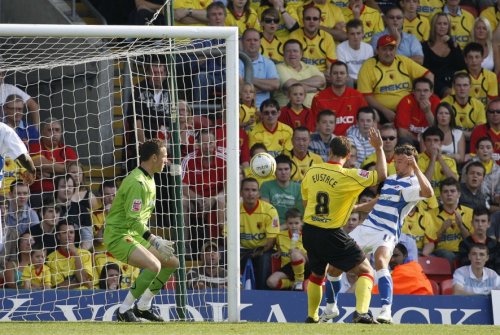 Eustace knocked the ball out for a corner, Noel Hunt tried to keep it in play but the ball had crossed the byline but incredibly the linesman flagged for a goal despite the ball at least five feet the wrong side of the post. Refree Attwell took the lead from the linesman and awarded the goal.