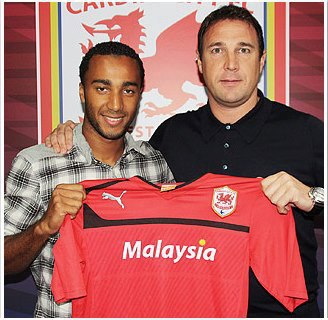 Nicky Maynard tore an anterior cruciate ligament in his knee during City's 2-0 win at Millwall on 18 September and despite initially hoping to only miss a few months of the season it's now certain he'll not play again this campaign.
"I have come to terms with the injury mentally and am in a good place right now," Maynard told walesonline.
"I am feeling better day-by-day and know I will be back stronger than ever, probably next season.
"It's going to be a slow process and I have effectively ruled out playing again this season. I've been told it will take between six months and nine months to regain fitness, while some people recover faster than others.
"Personally, it's better for me to accept it's over for me this season. If I recover faster than expected it will be a bonus but I will follow the advice of the medical people and won't try to rush. That's when setbacks happen.
"There is no doubt I will be back playing for Cardiff City and will be stronger than before. That's the goal I have set myself."