Cardiff City manager Mick McCarthy said: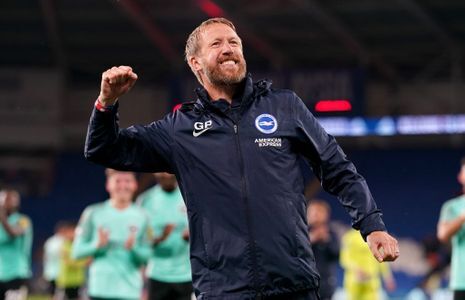 "Beaten by a better team. We started well in the first half, had a really good chance from pressing and pressed really well. We were in good possession, gave the ball away and it ends up in the back of the net.
"They're a good side and they were considerably better than us in the first half after that. In the second half I thought the lads rallied and were great and again we've given the ball away and it ends up in the back of our net.
"You can't knock the spirit, we kept going and kept going but beaten by the better team."
Brighton manager Graham Potter:
"You don't really know for sure how it's going to go against a Championship team. It's a different type of test, but the important thing with all of them is that the character is really strong.
"They are open-minded and want to try and do their best. Our job is to develop the right pathways into the Premier League because the level is so high. The work that the academy do developing that is fantastic."
"We're really pleased where we are at the moment. We should be really proud as a club that we've got an academy like we have and we want to try and help that. The guys earned that win, deservedly I thought and could have added to the scoreline."