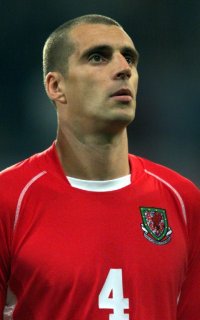 The Echo have produced article on the Fulham and Wales defender asking him if he would come to Cardiff if he was offered a deal.
34 year old Melville is out of contract at the end of the season with no new offer made to him. He knows he must keep playing at a high level to keep his Wales place but he does not rule out a move to Cardiff, Melville told the Echo
"I will keep all avenues open, because the next move for me is probably the most vital move of my career.

"I know nothing of the Cardiff City interest formally. I have also heard nothing from Fulham about any interest from the Bluebirds in me - but the player is normally the last to know."

Lennie is looking for a quality defender after some of the disaster shows lately. He has not named names but Melville is thought to be a target.
Lennie is not expecting to have any new faces arriving this week but does not rule out new additions soon. The transfer window closes tomorrow for Premiership / Premiership moves but Nationwide teams can still bring in players from Premiership clubs.