MIck McCarthy gave an update after the match on Alex Smithies. The City keeper was treated pitchside after falling ill. Smithies was sitting up on a stretcher when he left the pitch after initially seeming to be very uncomfortable.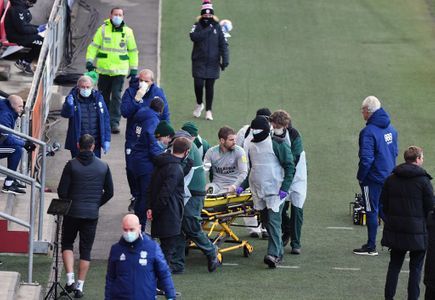 "Alex [Smithies] looked really ill when he came off and to watch him leave on a stretcher was not good. But I have just seen him sitting up in the dressing room and it doesn't look too bad. We have no idea what the problem was. Possibly it is some sort of allergic reaction, but all the lads had the same pre-match meal, so it is hard to know."
There has been no further news since last night on Smithies condition and of course we wish him well.