As Cardiff City's season drags on and on (I'd swear it's getting longer), my thoughts have moved beyond the will we get another point stage to the will we score another goal stage. On the evidence of this latest going through the motions defeat, by 2-0 at Middlesbrough, you have to think that the answer to both questions might well be no.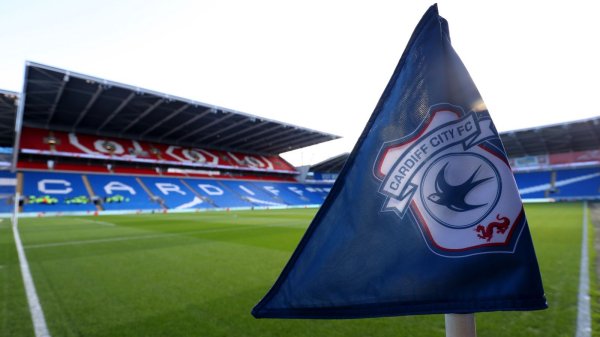 Tonight was quite like Saturday's loss at Sheffield United in that we were at what I'll call our best in the first half before having a second period where we got increasingly poor, with the difference being that our "okay" first half was worse than Saturday's and our miserable second half on the weekend wasn't quite as bad as tonight's.
Another point worth making is that Sheffield United looked a pretty good side on Saturday, but the same could not be said about our opponents tonight. Middlesbrough were not a patch on the team that won so comfortably at Cardiff City Stadium back in October, albeit against a City side reeling from a club record losing run which Boro stretched to eight games, but they didn't need to be that good to beat a team that are proving ideal late season opponents for any side which still has something to play for.
Middlesbrough began like a team that had lost their last four home matches in all competitions without scoring a goal and this, along with an edgy crowd that were quick to groan at any home mistakes, would have offered hope to any visiting side worth their salt. However, City, who had more opportunities than Boro in the first half, were feeble in front of goal with both strikers missing from decent positions following passes from Rubin Colwill who was easily our best player before the break, but caught up in the general malaise which affected the whole side after it.
It was noticeable that when Boro upped the pace a bit, City struggled to cope as Steve Morrison continues to alternate between three centrebacks and a flat back four on a game by game basis.
The home side's first goal arrived midway through the first half after some quicker passing just outside the penalty area created the space for Marcus Tavernier whose low shot from twenty yards was both accurate and well struck, but, having got his hand to the ball, you have to feel that Dillon Phillips would be disappointed not to have kept it out.
The second goal arrived eight minutes after half time when captain Curtis Nelson gave the ball away cheaply in the sort of diffident play out from the back approach which came more common as the game went on and a quick home break ended with a shot from Riley McGree which was unlucky deflected in by the covering City skipper.
After that, City did hit the woodwork, but it tended to prove a point about our lack of quality in front of goal when it came from a mis hit cross by Max Watters.
There's really not much else I can say, it was a nothing performance from a team who are giving the impression that, in essence, their season ended when their win over Reading nearly three weeks ago made them mathematically safe.
It was left to City's Women's team to provide what, arguably, could be called the high spot of this miserable campaign on Sunday as they beat Cardiff Met 2-0 to win the Welsh Cup – City were without a win over Met in their five earlier meetings with then this season.
I only watched the second half of the game, but, on that evidence, City we're definitely worth their win.
City broke the deadlock around the hour mark when a well placed shot from Seren Watkins from around twenty five yards found the corner of the net. Five minutes from time, City added a second when sixteen year old Lily Billingham, named as the Player of the match, scored a superb goal with a shot high into the net from twenty yards.
The fact that the two scorers had a combined age of thirty four tells of a side with a lot of promising youngsters coming through and, with a couple of recent wins over Champions Swansea as well, there seems to have been some definite forward steps from the team in the second half of the season.
The under 23s were able to record what is a rare win in the second half of the season when they won 2-1 at Coventry on Monday with an own goal and a late strike by Isaac Jefferies clinching a win that has probably come too late to get the team into the top two and qualification for the end of season Play Offs.
https://mauveandyellowarmy.net/