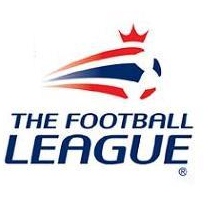 Time is virtually up for Wigan after a 2 - 0 defeat at Millwall. The win for the Lions means they come to Cardiff on Saturday with hope of staying up.
They are currently four points behind Rotherham (who play Fulham tonight) but Millwall will have a game in hand on the Millers who don't play on the weekend. And Millwall play again next Tuesday so depending on results could find themselves out of the bottom three by then.

Rotherham also have the possibility of a points deduction after fielding an ineligable player.
At the top Bournemouth still lead with Norwich and Middlesbrough close behind. In fact Norwich face Middlesbrough on Friday.
The five sides in the top six that played last night all won.
Results
TUE 14 APR 2015 - CHAMPIONSHIP
Birmingham

2 - 2

Blackburn




Brighton

0 - 0

Huddersfield




Derby

4 - 0

Blackpool




Ipswich

3 - 1

Cardiff




Leeds

0 - 2

Norwich




Middlesbrough

2 - 1

Wolves




Millwall

2 - 0

Wigan




Sheff Wed

1 - 0

Brentford




Bolton

1 - 1

Charlton



Today's games:
Home
Away
Overall
#
Team
Pl
W
D
L
F
A
W
D
L
F
A
W
D
L
F
A
Pts
GD

1

AFC Bournemouth

43

12

6

3

43

23

12

5

5

47

20

24

11

8

90

43

83

+47

2

Norwich City

43

11

6

4

46

21

13

4

5

37

23

24

10

9

83

44

82

+39

3

Middlesbrough

43

15

4

3

42

12

9

5

7

22

21

24

9

10

64

33

81

+31

4

Watford

42

13

3

5

46

21

11

4

6

38

27

24

7

11

84

48

79

+36

5

Derby County

43

12

7

3

48

21

9

5

7

30

25

21

12

10

78

46

75

+32

6

Ipswich Town

43

14

5

3

38

17

7

6

8

29

32

21

11

11

67

49

74

+18

7

Brentford

43

11

5

5

41

26

10

3

9

30

31

21

8

14

71

57

71

+14

8

Wolverhampton W'drs.

43

12

5

4

37

20

8

6

8

27

33

20

11

12

64

53

71

+11

9

Blackburn Rovers

42

9

5

6

29

23

6

9

7

27

29

15

14

13

56

52

59

+4

10

Nottingham Forest

42

9

5

7

35

27

6

8

7

30

32

15

13

14

65

59

58

+6

11

Sheffield Wednesday

43

5

11

6

15

18

9

5

7

24

26

14

16

13

39

44

58

-5

12

Charlton Athletic

43

8

9

4

30

23

5

9

8

22

32

13

18

12

52

55

57

-3

13

Cardiff City

43

9

4

8

28

28

5

9

8

24

30

14

13

16

52

58

55

-6

14

Birmingham City

42

9

7

6

28

31

4

8

8

23

32

13

15

14

51

63

54

-12

15

Leeds United

43

8

5

9

22

24

6

5

10

25

34

14

10

19

47

58

52

-11

16

Huddersfield Town

43

8

6

7

28

28

5

7

10

24

41

13

13

17

52

69

52

-17

17

Bolton Wanderers

43

9

8

5

35

26

4

3

14

17

35

13

11

19

52

61

50

-9

18

Reading

42

8

5

8

24

22

4

6

11

20

42

12

11

19

44

64

47

-20

19

Brighton & Hove Albion

43

6

8

8

26

27

4

8

9

17

23

10

16

17

43

50

46

-7

20

Fulham

42

8

4

9

31

34

4

5

12

23

41

12

9

21

54

75

45

-21

21

Rotherham United

42

7

6

8

28

32

3

7

11

14

32

10

13

19

42

64

43

-22

22

Millwall

42

5

6

11

22

37

4

6

10

15

30

9

12

21

37

67

39

-30

23

Wigan Athletic

43

2

8

11

16

27

6

4

12

21

32

8

12

23

37

59

36

-22

24

Blackpool

43

4

6

11

18

34

0

7

15

16

53

4

13

26

34

87

25

-53