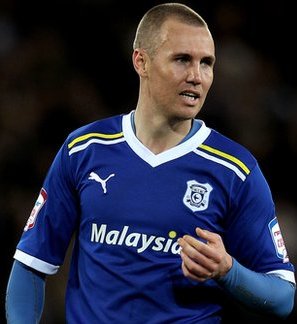 Speaking ahead to today's game at Selhurst Park Miller told the media on Friday.
"We had the opportunity to put it to bed last week which we obviously didn't manage to do, but we're still very much in the driving seat and any sort of result against Palace will see us safely in the Play-Offs.
"There's a lot riding on tomorrow but we have to treat the game just as we would any other game. Hopefully that will see us through. Middlesbrough have to win. If they don't then it's immaterial as to what happens in our game, so the pressure is on them.
"We've worked very hard this season to get where we are and it would be nice now to end the regular campaign with a Play-Off spot and a shot at the Premier League."
"Each game against Palace has been very tough, we'll know them as well as they know us. But if we implement our game and work hard then I think it'll get us through.
"I'm sure Palace will want to stop our party at their stadium. It puts a little bit more on the game for them and spur them on, but I'm not sure if they'll be thinking of revenge from the Cup.
"We'd much rather be playing them at home, but I'm sure there'll be a few thousand fans cheering us on down there too."
"My goal-scoring form is not good at the moment, that's just a fact.
"But I felt Joe and I linked up well last week, especially in the first half; I was happy with my performance and if we get the nod again we'll hopefully be able to carry on with that good work."
Comments from www.cardiffcityfc.co.uk