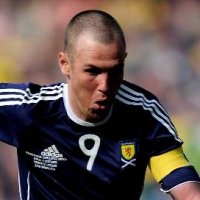 Don Cowie is also in the Scotland squad for tonight's game but boss Craig Levein is aware he can't push Miller too much.
Charlie Adam, who played for Liverpool in the cup final, is also with Scotland.
"Kenny, in particular, I will be a little more careful with," Levein said.
"He put an awful lot of work into the game on Sunday - I thought was fantastic.
"I've got three players who are very tired, as you can imagine, after the game, but Kenny's the one - he's into his 30s - and I'll be more careful with him than I will with the other two."