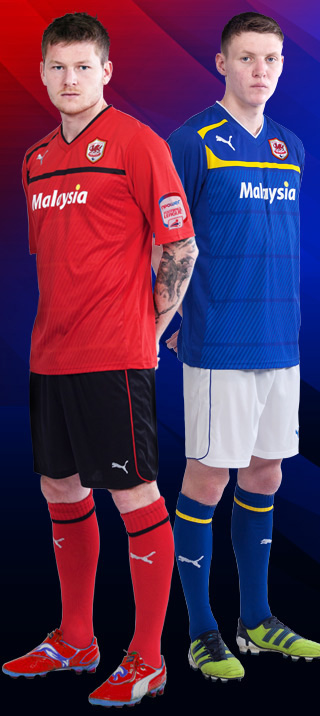 Previous articles linking to blogs, and comments emailed to me, proved very popular and I received more communications from supporters with their views.
Here are a combination of emails and links from both sides of the arguement.
I just want to register my firm support for the changes at City and for the Malaysians,
The world (and the world of sport) are always changing and evolving. We used to play in amber and brown squares and Leeds used to play in yellow. I realise what is happening at City is different to both of those, but nothing stays the same for ever. I want to embrace the change. The Malaysians are gentlemen. I have met TG and my first impressions were extremely positive. I feel they have saved our club from administration or bankrupcy.
Unlike most people who go to games these days (there are at least 22,000 of them!) I watched City througout the miserable 1980s (when there were only 3,000 of us) - and it was pretty grim. I don't regret a minute of it but it makes the current times all the more pleasurable. Wembley was an impossible fantasy until recently. I like what's happening to our club, I like the new kit, I like the new badge and I like red!
I do recognise that some of the communication by the club has been shoddy, and that other people will have a different view. I also recognise that it could all go wrong - at worst the Malaysians could withdraw at some future point leaving us with a red kit and what some people would see as the worst of all worlds. Or we could fail to get further investment or achieve promotion to the promised land of the Premiership and fans could feel they have comprimised on very important issues, for little gain. What I would say to that is if some fans feels so strongly about that, then who's to say in 5, 10, 15 years time we could end up with other owners who change back to blue! In fact I would feel that one day we probably will go back to blue - what goes around, comes around. But we don't know what will have happened in other walks of life in 5 or 10 years time. Some of us will have passed away. There might have been a nuclear war. There might be world finanicial melt down. The whole structure of UK football might have changed. This all sounds apocolyptic and isn't meant to be depressing. But the point I'm making is that we don't know what's going to happen in the future, so my view is to try and enjoy today and embrace the current excitement and opportunities.
I realise not everyone will agree, but I wanted to register my view.
NT

While I really don't want to return to the rebranding debate surrounding Cardiff City it's hard to ignore the far ranging implications of such a move.
Many companies over the years have rebranded with various levels of success or failure. The first question is, can a case be made for rebranding? Tired, stale or out of date company names, colours and logo's are usually the first things considered for change. However, in successful rebranding the move is made to change not just the packaging of the company but the entire culture of the company as it relates to itself and it's customers.
For customers in football, read supporters. Supporters tend to think of themselves as also being shareholders in 'their club' though most of course, are not. With this connection as part of the overall brand ideology, football clubs must tread carefully. In this way brand loyalty is incredibly more important than for a simple cologne or after-shave.
Actually, football clubs do some form of rebranding almost annually. New kits every year are not simply to sell more, it also adds to the excitement of the new season ahead. Off with the old and on with the new.
Read more
"In order to show proper respect for your future, you must sometimes show some insensitivity to your past". Such were the words and rationale of Roberto Goizueta, the former CEO of The Coca Cola Company, who 27 years ago changed the formula of the world's most popular soft drink and launched a new product, imaginatively named "New Coke". At the time Goizueta and his team were faced with a dilemma: the Pepsi challenge was in full flow and consumers seemed receptive to the idea of switching from Coke to its sweeter, blue packaged alternative. Fearing a loss of ascendency in the fizzy drinks duopoly the company took decisive action and in April 1985, amid great fanfare, Coca Cola was replaced by New Coke. 79 days and some 400,000 complaints later though, the original drink returned.
Fans of Cardiff City FC will be hoping the backlash to the announcement of their own rebranding yields similar results. From next season, the team nicknamed the Bluebirds will play their home games in a red kit bearing a new club crest. The switch from red to blue has been enforced as a condition of investment from Cardiff's Malaysian owners, who feel the changes will "help [Cardiff] develop its brand and to allow it to expand its appeal to as wide an audience as possible". Due to its association with prosperity and good fortune, red is seen as more attractive colour in the Far Eastern markets identified by the club as potentially lucrative. Although it may sound like marketing spiel borrowed from HSBC's "the world's local bank" campaign, Cardiff are adamant that they need to go along with this rebranding exercise to "safeguard the immediate and long-term future of the club."
Read more
As an Australian supporter of your (our) club, I wish to have my two bobs worth regarding the recent rebranding of CCFC.

Firstly I would say that the reason i support Cardiff is that i was fortunate to visit the UK in 2004,and unable to obtain a ticket to my preferred Premier league match and my desire to visit Wales I visited Ninian Park for Cadiff against Coventry city, we won 2-1 you beauty..
I wish to say the friendly crowd in my vicinity were both pleasant and humorous taking the mickey out of my aussie accent but just the same lining up to buy me an ale at haftime, I had a great night. Coincedetialy Aussie Tony Vidmar won man of the match.

To get to my point without sounding to condenscending Cardiff suppoters will always be what you are and I would suggest do not let the anger of the rebranding create divisions within your own ranks, you (we) will be a premier league team in the not too distant future.
DB
Rebranding. Club to survive or fail? that is the choice for if the Malaysians walk away City is dead. Play in pink with black spots as far as I am concerned for that size of investment and a rosy future
HD
Football clubs, as a species, are probably among the most successful brands in the world. Any organisation worth its salt would leap at the chance to create a brand that even a fraction of its audience identify with as strongly as they do their favourite football club. Lifetime commitment, massive personal investment in terms of time and money, readiness to forgive and forget, shared behaviours, myths, history and symbols and highly emotive social behaviour – they're a marketer's wet dream. The rebranding of a sport franchise is therefore an incredible opportunity to create meaningful commercial art and ultimately lasting culture. All of which only serves to make the rebranding of Cardiff City FC announced earlier this week that much more disappointing.
After previously backing down from the controversial rebrand following "vociferous opposition" from the fans, the club has turned its back on 100 years of history and gone from Blue to Red, from the Bluebirds to the Dragons and adopted a new slogan: "Fire and Passion". None of these new elements are connected to the club's traditions and were supposedly conceived to broaden the club's global appeal (read: Asia). Apparently, this is the price of investment from new Malaysian owners who promise to make Cardiff a 'big club'.
Read more