"I can't control that," Neil Harris said of his position. "I'm fed up of taking questions on that, if I'm honest. I'd rather focus on my players.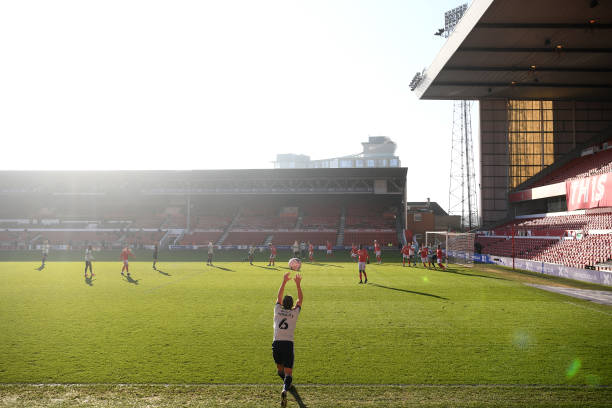 "It was a much better performance, a game we completely controlled and we should never have lost the game. But we have lost the game, so I understand that is four defeats.
"Norwich and Brentford beat us, Wycombe, we gave poor goals away, [Filip] Benkovic cost us two goals in that game. Conceding two goals in a game we shouldn't lose.
"Then we lose today in the FA Cup, so I understand the question, but I'll be fully focused on Norwich next week."
Does Harris still have the support of the board?
"Unless I'm told otherwise, I've got the club's support.
"We talk internally all the time. The chief exec, chairman and owner, I speak to them all regularly, I spoke to them yesterday.
"They know areas of the pitch where I want to improve, they know the injury nightmare we have - we haven't seen Lee Tomlin yet this season. It's important we get influential players out on the pitch.
"But the club want better and I want better results.
"I understand criticism when you don't win games," he added.
"I understand expectation levels like when I came in last season and came fifth in the division when we looked miles away from it when I came in.
"I understand I've built the expectation levels for this year.
"We started slowly, had a fantastic run and we are in a bit of a slump again at the moment.
"People think the easiest thing is to just change the manager. Sometimes you have to look deeper than that within the club. The mindset, the mentality, the recruitment over a period and then what we want to do in the future.
"I want better results and I want to change the mentality within the football club."
And on the actual game today:
"I picked a team to win, because the FA Cup is a wonderful competition, even if it has lost some of its sparkle because the pandemic means there aren't any fans.
"But, while I'm not overly disappointed with the performance because we controlled the majority of the game, our main downfall was the poor goal we conceded.
"That was really disappointing so early in the game. We should have stopped the cross and then we gave their striker an opportunity to score from 12 yards.
"We had 15 shots and lots of balls that went across their six-yard box, but couldn't find that moment of quality."
Nottingham Forest boss Chris Hughton said:
"I was pleased with (Carl) Jenkinson and (Gaetan) Bong. For them to come in and be part of that defensive unit that did so well, speaks volumes for the hard work they have put in during training.
"Both centre-backs were also excellent and they needed to be.
"We need to keep the ball better, because we are putting more pressure on ourselves than we would like and this was an uncomfortable game for us, so we needed that good partnership.
"The ideal scenario is that you defend very well and score goals but, when you are finding scoring goals difficult, it's something you have to work on while making sure you stay in games at the same time."