The squad are following government guidlines on training protocols as they prepare for the resumption of the Championship season.
"Being back in the training ground, it's starting to feel like a football club again," said Neil Harris. "And I'm feeling like a football manager again!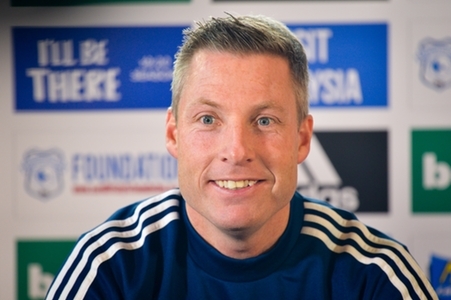 "There's been a lot of discussion between me, my staff and players over the weeks gone by, to make sure everyone feels comfortable in coming back.
"Nothing changes for us – safety and wellbeing is paramount. But in the safest possible environment, we're enjoying being back on the pitches again.
"I've talked quite a lot about the professionalism, attitude and application of the players during my time in charge. It is even more pivotal now, and the boys have been absolutely outstanding.
The boss continued to explain how the system is working at the moment.
"They (the players) turn up in their training kit, with their own boots, their own drinks. They do their Covid-19 tests on the way through the main gates, whether that is the full test or a temperature test depending on what day of the week it is.
"Then they go straight to the training ground, straight to the pitch, they get their boots on - the most they can get is a strapping or blister control. Other than that they are straight onto the pitch.
"They finish training their 90-minute session then they disappear. They are literally back in their cars and they are gone.
"Its been in smaller groups, its been a really good environment, there's a good camaraderie between the players really pushing each other to do the work. I think having a limited amount of time with them keeps them fresh and hungry.
"I think one thing the last few months has taught all of us is the humility - to enjoy what we do. It has been refreshing to see the players."
City have nine games to complete the season and aim for a play off spot. The league table currently shows the Bluebirds in 9th place, just two points behind Preston who are 6th.