Neil Warnock's future has come into question this last week after Cardiff City's relegation to the Championship.
Warnock will meet Chairman Mehmet Dalman and CEO Ken Choo on Monday to discuss all aspects of what happens next with the boss still having one year left on his contract. Vincent Tan said last week "I am happy for Neil to stay and achieve his ninth promotion."
"I'm seeing Mehmet and Ken on Monday", said Warnock. "We're having a full day together, discussing all aspects of the club. I'm aware of what Vincent's said but I've been so busy I've had so many things to do, I haven't really had the time." (to think about my future).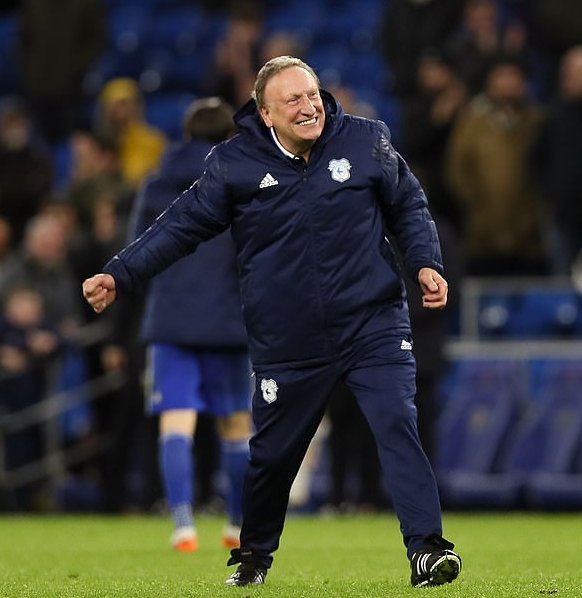 But it seems that if the 70 year stays for another season it's likely to be his last.
"I just love managing. I know it will be my last game on Sunday in the Premier League."
Warnock has highlighted that he will need players for next season, especialy as he will have to replace Harry Arter, Victor Camarasa and Aron Gunnarsson - a whole midfield leaving.
The comments from Warnock suggest he's keen to carry on.
"The club has to look to the future. I know that. All we've got to do is see if we can get the right players in to give us a chance. Without the players I think we'll be one of a number of teams but if we get two or three good players in, I think we could set off the season on a high and continue throughout.

"I don't think we vary our game more than 10 or 15 per cent. I think it could be an exciting time and it would be nice for me to leave them in the top flight and then who knows what I could do. The involvement is very good. The club will always be here that's the main thing and it's in the ideal place now.

"I keep thinking about Burnley in the past. I was talking to Steve Borley last week about our new training ground complex, which is exciting and that's what Burnley did. They signed a few good players, invested in the training ground and they came back up. That's what Cardiff have got to do. I think we've arrived as a football club this year. We're a big club and we've got to think big now."