Judge for yourselves. The following pics were posted on the official website at lunchtime today and they've spread through social media like wildfire. Pretty soon the Daily Mail website ran with
Cardiff fans mock 'hideous' two-tone red home strip for first Premier League season

Facebook and Twitter exploded into life and I think CCMB is going to have it's busiest day in a long while.
Wales On Line ran the headline
Cardiff City face backlash over new red kit for debut Premier League season
which includes comments from several fans including myself.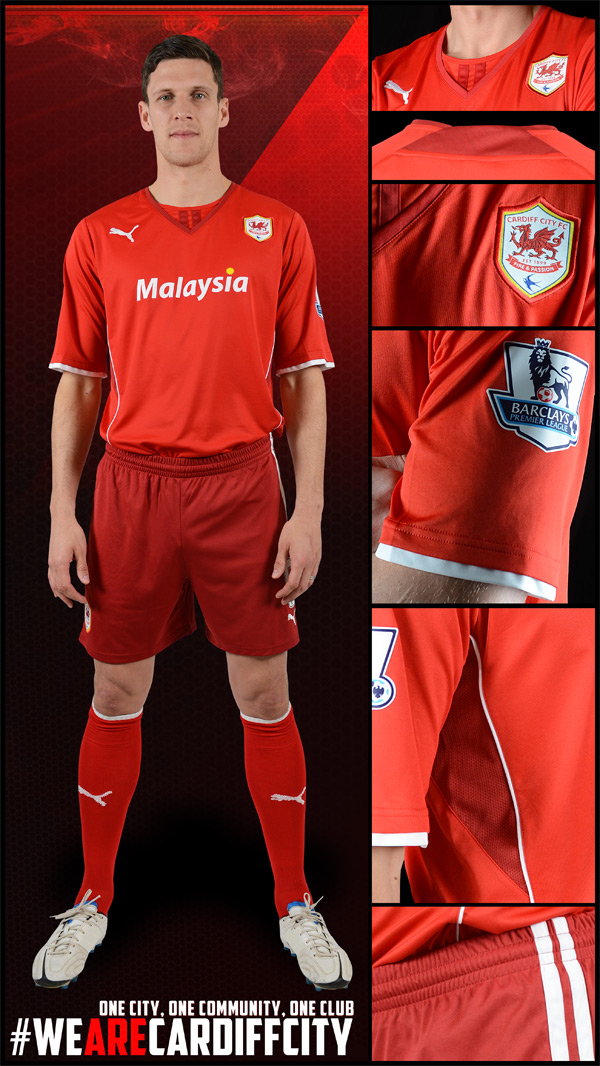 Aparantly the idea to have different colour shorts was intentional and the club statement says:
The club decided to maximise on the Puma King design and adopt a two-tone red home kit this season, helping us stand out in the Premier League crowd. The two Puma King stripes reflect the fans loyalty to the club, which is appreciated by all.
Unique words? Hardly, this was posted on Wolves' website a month ago when their kit was revealed:
The PUMA King shirt, includes the famous two stripes within the neckline, representing the passion and loyalty of the fans.
The club has been hammered all day by fans complaining at the kit and there are signs that they may try to do something about the mis-matched shorts.