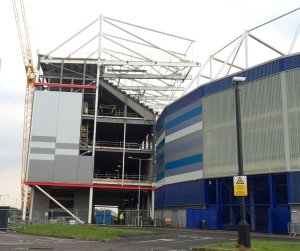 The 5,000 seat extention to the Ninian Stand at Cardiff City Stadium is now clearly visible rising above the current seating area.
The addition to the stadium will be ready for the Uefa Super Cup final between Real Madrid and Sevilla on August 12th.
Cardiff will start the new season with an away fixture on the opening weekend so the first competitive action for the new 33,000 capacity will be the Super Cup between the Champions league winners and the Europa Cup winners.
That may also impact Cardiff's action in the first round of the Capital One Cup which is scheduled for the 12th / 13th of August. If the club are drawn at home they could play the following night on August 13th. That will become clear when the fixtures are released in three weeks time.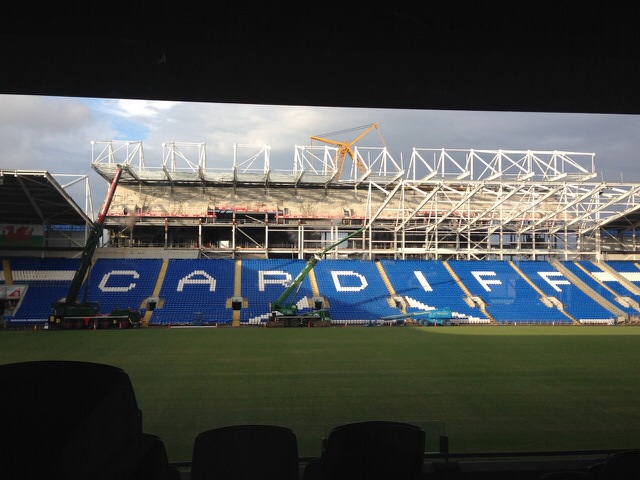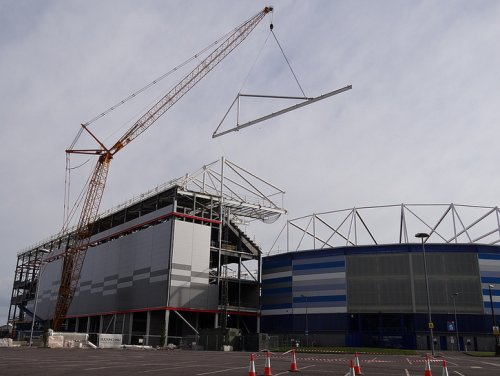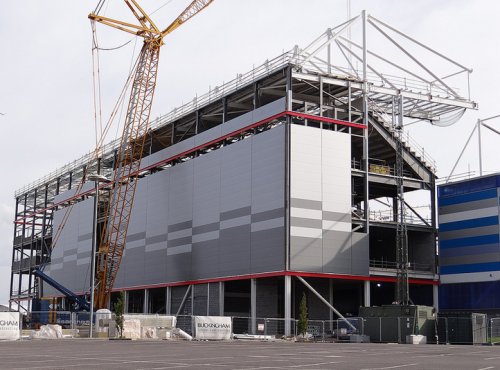 More pics here from Jon Candy
https://www.flickr.com/photos/joncandy/sets/72157644366466960/