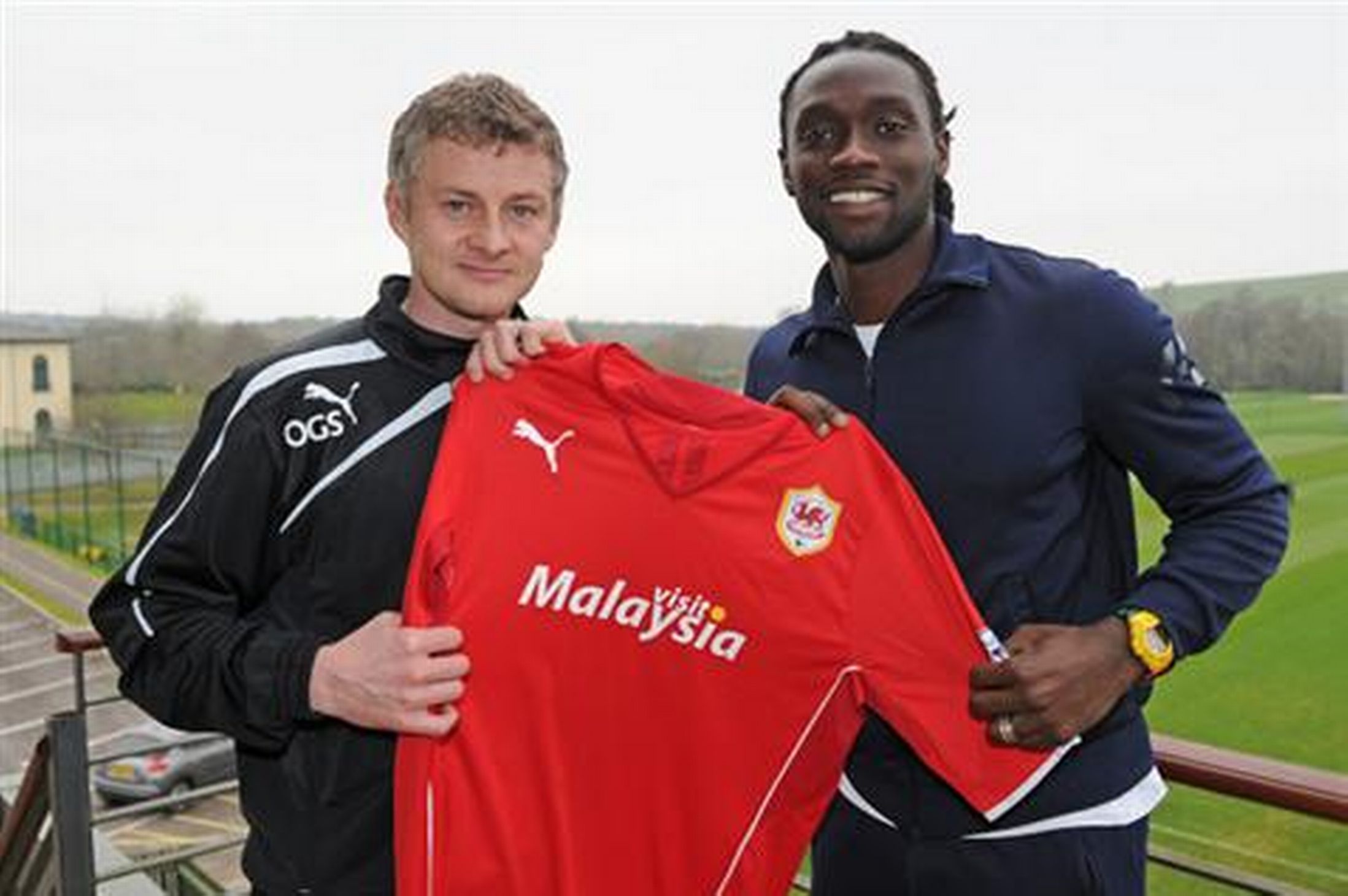 Ole Gunnar Solskjaer has told the press this morning that the arrivals of Kenwyne Jones (pictured), Fabio Da Silva and Wilfied Zaha has concluded his transfer business. But then contradicted himself by admitting there could still be one or two more arrivals.
"My phone is ringing and I am answering most of them." said Solskjaer. "Maybe some players will go out on loan, but we are done with signings.
"I have been some players I have looked at and some have not come through. I can't confirm of deny anybody.
"We have added three new players this week - Fabio, Kenwyne and Wilf. They have energy and enthusiasm and presence - together they complement my squad and happy with what I have now.
"I am done and thinking about the game. Norwich is far more import than players ins and outs at other clubs - I am focused on game. It has been a tough month but I've seen great development in the month.
"The new players might be what we've been lacking."
Cardiff have been linked with several players in the last 24 hours including Lazio defender Michael Ciani and Juventus striker Fabio Quagliarella.
Solskjaer then went on to say
"There could be one or two before 11pm, something may happen that is too good to turn down, but for we will not be adding names and numbers for the sake of it."