It was eight years ago that a new era at Cardiff City started. In August 2012, they travelled to Sixfields Stadium in Northampton for a First Round League Cup tie and were the victims of what was thought at the time to be a giant killing as their lower division opponents beat them by a single goal.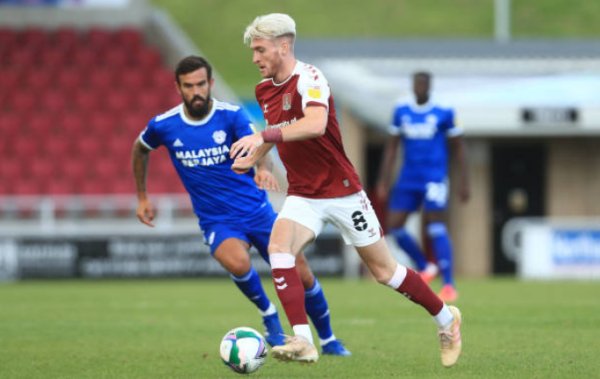 Today history repeated itself as City were beaten 3-0 this time by the Cobblers. I listened to the game on Radio Wales in a distracted and half hearted manner which, by the sound of it, matched the efforts of what was a weakened side that had six squad members away on international duty, two more injured and another absent for "personal reasons".
However, eight years of watching and listening to City sides being embarrassed in the early rounds of Cup competitions by teams they should be beating seven or eight times out of ten have left me cynical and uncaring when it comes to Cardiff City and the FA and League Cups and I have no belief that the outcome would have been any different if all of the absentees had been available.
Six months before their 2012 defeat at Northampton, City had been glorious and brave in defeat as Liverpool scraped a League Cup Final win courtesy of a penalty shoot out. City had come through a shoot out themselves to beat Crystal Palace in a Semi Final in which they had been anything but the bottlers they were frequently accused of being in those times – they had completely dominated for one hundred and twenty minutes and it was a mystery how Palace had kept the score to 1-0.
Four years earlier, City had been beaten 1-0 by Premier League Portsmouth in the FA Cup Final with the highlight of their run being a bold and enterprising victory on the ground of another top flight team, Middlesbrough – Gareth Southgate's side were played off the park that afternoon.
Bearing the two Wembley Cup Finals in mind, I find myself wondering whether someone high up at the club decided out on the Wembley pitch after the Liverpool loss that City supporters had been given more than enough cup excitement in recent seasons and it was time for a change – they'd dined on caviar long enough, now it was time for gruel!
Having experienced so many flaccid and miserable "shock" cup exits over what is now getting close to a decade, I find myself wondering in more fanciful moments whether there are stipulations in Cardiff player's contracts regarding the need for at least one feeble cup loss a season at the club?
I could go on for sometime about the 3-4-3 system that Neil Harris repeated today following its use in the warm up match with Cheltenham a few days ago and the personnel best suited to fit into it, but I can't be bothered because, firstly, it will in all likelihood by shelved after today and if it's not, then I'll leave it until a match when the "normal" Cardiff City turn up – that is, when there are league points at stake.
Therefore, I'll limit myself to just a couple of comments on today's match. First, a well done to Northampton who were clearly worth their win which might well have been by an even bigger margin and second, to record that the only laugh I had in the ninety minutes came from the commentator's often expressed sense of incredulity that the match was turning out like it did – he's obviously not seen Cardiff City play too many cup games since 2012!
https://mauveandyellowarmy.net/