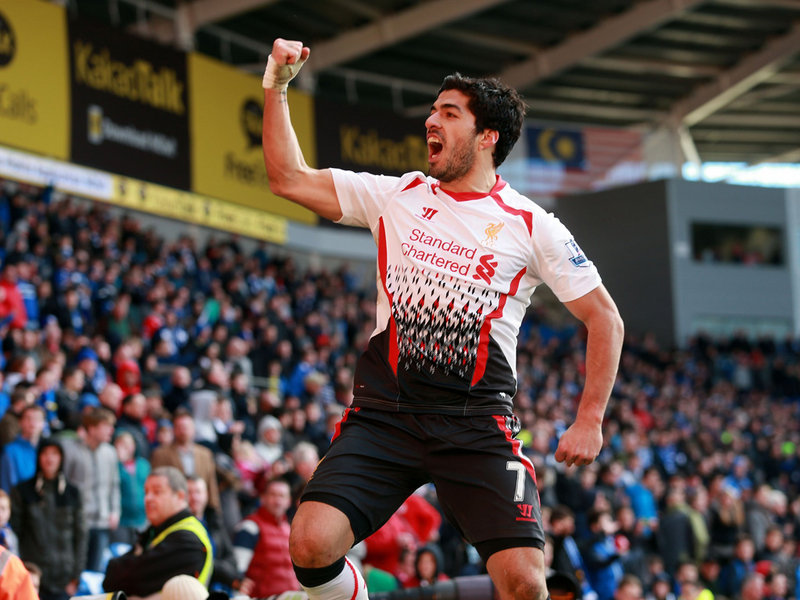 Cardiff boss Ole Gunnar Solskjaer was aggrieved by Liverpool's third goal, which came from a corner as Mutch and Kevin Theophile-Catherine were on the touchline waiting to return after receiving treatment for injuries.
"I think you should look at that rule," Solskjaer said.
"How can you defend a corner kick with nine men? Two of your men have not faked anything or dived, they just want to get on the pitch, two of them at the same time.
"I said to the fourth official 'they are going to score here, don't worry about that'. Two minutes they were stood there, or one minute 30 seconds he (fourth official) said, so you have got to look at that.
"You have got to look at the rule. We can discuss it all day long. Two of my biggest men were out of that corner-kick. It was the vital goal. We had been 1-0 up, 2-1 up, playing against a good team."
Solskjaer was enthused by his team's first-half display, and he added: "We had them exactly where we wanted.
"We tested them defensively and we scored some fantastic goals, and maybe we conceded two poor goals. Liverpool didn't have a lot in the first-half, chances wise."
And former Manchester United striker Solskjaer joined Brendan Rodgers in paying tribute to Luis Suarez's brilliance.
"He is a top, top striker," Solskjaer said. "He is on the move all the time. He makes runs and gives players behind him options.
"But for long periods, I thought we dealt well with him, especially in the first-half."
Brendan Rodgers was please with the attacking threat of his team after a less than convincing start.
"We were probably a little bit too deep in the first-half and gave too much space to their players who were a threat," Rodgers added.
"We probably lost the ball one or two times too cheaply, but we were still an offensive threat.
"At half-time, we shortened the pitch a bit more, reinforced our idea to dominate the ball and that led to our chances. We showed great resilience and again showed our offensive power. It was an outstanding result for us.
"The mental resilience is how we've grown over the past 18 months, and that confidence to know we can get back in the game.
"You look at our imagination and creativity today. I think the crowd felt that every time we were in their half, we could score, so that's a wonderful recognition for the type of team that we are.
"We've got footballers, technicians, who can open up a game for us."
And on hat trick hero Luis Suarez:
"His determination, his desire, his will is at such a big level. He is a world-class player who is enjoying his football, and long may it continue."