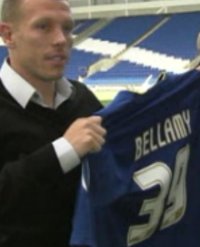 Craig Bellamy to sign for Cardiff City is the new black. The rumours have been around for a while. Bellamy's family members have been telling their mates, the media have been suggesting it for a while but the Olympics were in the way.
Craig skippered Team GB and while they were still in the competition any talk of a transfer was put to one side, but now GB are out (beaten on penalties in Cardiff on Saturday) the transfer can go ahead.
Reports today suggest a deal is being done that will free Bellamy from his Liverpool contract and allow him to make a move back home.
Nothing has been officially announced yet but I wonder if something might coincide with the 're-opening' of Cardiff City Stadium this Friday?
Watch this space.