And not only are the fans purchasing a shirt in the clubs traditional colours they are also raising money for Ty Hafan.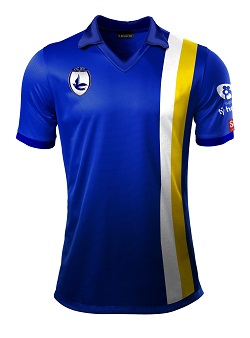 With £5 per shirt being given to the childrens charity over £5,000 has been raised so far.
Sales have now gone past 1000 with an average over 130 shirts being sold per day.
Adults shirts are just £27 and children £22.
Order through http://www.teamshopbuilder.co.uk/cardiffcitysupporterstrust.
Postage is free if buyers insert the code FREEPOSTCCS.
The club have not revealed next years kit yet let alone got any new gear on sale. There have been reports that sales of the red kit last season were poor. Which further shows that fans are not supportive of the red colour favoured only by Vincent Tan.
While the man is unwilling to change his mind the supporters are doing their best to keep blue the main colour of the crowd in the stadium.