First things first, apologies for the lack of posts from me since the season ended at Derby three weeks ago, but the reason is that I've been waiting for City to announce their retained list. Ordinarily, this would not delay me, but, with so many players out of contract and expected to leave, it would be handy to know exactly where we stood.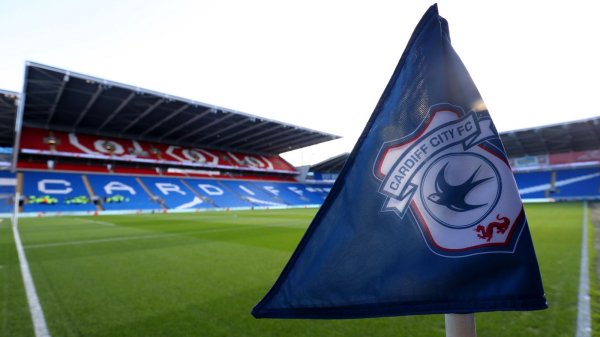 In one of his media briefings in the closing weeks of the season, Steve Morison spoke of 21 May being the day when the retained list would come out. To be fair mind, it was clear our manager wasn't entirely sure himself of this, but it does seem that the details of our retained list should have been with the EFL last weekend and I've seen from messageboard posts that the footballing authorities will be releasing details of all clubs' retained list by the second week in June.
My assumption was that the delay in City releasing theirs was down to negotiations with player(s) they wanted to retain continuing, but given what I said above and that Steve Morison had said that the players who were leaving had already been told of this, it seems unlikely.
The identity of some of those leaving has been revealed. It was clear Alex Smithies would not be staying once Dillon Phillips took over from him for the last seven games of the campaign and Marlon Pack's drift out of the first team picture over the second half of the season told its own story, while Aden Flint, who captained the team in his final match for us, has confirmed he's off amid speculation this week that Wayne Rooney wants him at Derby (there have been rumours that Smithies may be returning home to Huddersfield, so it may be that he'll be in the Premier League next season, while Pack has been linked with a return to Bristol City).
My best wishes to the three of them and also to Sam Bowen who is signing for Newport County on a free transfer despite still having a year left on his contract. So, the Wales Under 21 international who made a good impression in the games he played in the first team early last season under Mick McCarthy's management, leaves without seeing any senior action under Steve Morison. Injuries played a part in ensuring that happened, but our manager was distinctly lukewarm about the midfielder when asked by the media about him and the news of his departure is not a shock at all.
I happen to think playing for a manager who values and rates him may well enable a talented player like Bowen to show Steve Morison he has made a mistake in allowing him to go, but our manager's the one who earns a living from the game not me, so what do I know.
Conservative estimates had us needing ten new signings over the summer to cover all of the departures, less conservative ones had it at fifteen.
Well, we've signed four already! Don't expect thousands of words of analysis on them on here mind because they're hardly the sort of players your typical Championship fan would have high on any list of their team's potential signings.
I probably know most about the first of the new arrivals, central midfielder Ebou Adams who will be joining us for pre season training at the end of next month after his contract with Forest Green Rovers ends. I've seen Adams, who's twenty six, born in London, but qualified to play for Gambia (he has won eleven caps for them), a few times on television and it seems to me like he was booked in all of them!
However, if the true way to analyse a new signing is to see what fans at his old club think of him, then City are on to a winner because Forest Green fans love him!
Adams describes himself as an all round midfielder, but his ball winning stats are good and it appears Steve Morison sees him in that role with his energy as another attribute that can improve his team.
Clearly, the two division jump for Adams needs to be factored in, but it's encouraging that the highly rated Blackpool manager Neil Critchley wanted to take Adams to his club and it was expected that was where he would end up, but City managed to conclude a deal first.
The arrival of goalkeeper Jak Alnwick from St. Mirren on another free transfer had been signposted about a month before he signed for us. Alnwick is another who is highly rated by supporters at his former club and has been rated one of the SPL's better keepers in recent seasons. Like Adams, his CV is a modest one, but it's an improving one and twenty nine is generally regarded as an age when goalkeepers are coming to their peaks.
Alnwick, who I suspect will start the new season as our first choice goalkeeper, is said to be good with the ball at his feet and this is thought to have been a factor in City's decision to sign him. I may have seen Alnwick play before he was linked with us, but, if I did, I can't remember it – I did watch the highlights of his final game with St Mirren when they drew 0-0 at Aberdeen where he made a series of saves which fell into the good, but you'd expect him to save them category.
On the subject of goalkeeping, best wishes to Andy Dibble who, incredibly when I remember how young he was at the time, played his first game for City forty years ago this month. He's left his job as goalkeeping coach having been appointed during Neil Warnock's time with the club and he can take his share of credit for the fact that two of the players he coached (Smithies and Neil Etherdige) were voted City Player of the Year during his time here.
Gong back to the new signings, the four of them arrived in the week 14/21 May and the last one to arrive was Jamilu Collins whose contract with Bundesliga 2 side SC Paderborn runs out next month. Collins is twenty eight in August and has twenty five caps for Nigeria, He can play left midfield, wingback and centreback, but is primarily a full back. He has played in Croatia and Slovenia besides Germany and has scored just two goals in his career, but one of them was from thirty five yards against Bayern Munich when Paderborn were in the Bundesliga and can be seen on this link
I saved the most interesting newcomer to last. Ollie Tanner is a twenty year old winger who spent last season with Lewes FC playing in the Isthmian League which is in the seventh tier of the League pyramid, this was after he had struggled to establish himself in the National League with Bromley and left them at the end of 20/21.
So what is there in that lot to persuade City to pay a fee, reported to be £40,000, to bring him here?
Well, apparently, Spurs and two other Premier League teams were after him and Luton were seemingly one of a cluster of Championship sides chasing his signature.
Also, it is more than just paper talk as far as the Spurs link goes because they'd agreed a deal with Lewes for Tanner in January only for the player to turn down the move amid stories of a critical Tweets he made at the age of twelve as a boyhood Arsenal fan. So, clearly Tanner had been doing something at Lewes in the first half of the season to get the scouts of one of the biggest clubs in the country interested in him.
Player's highlights reels should always carry a Government Health Warning, but it must be said that Tanner's is impressive – whisper it quietly, but there's something of the Gareth Bale in these few minutes from last season.
Intriguingly, the word from City is that Tanner, who has signed a two year contract, is a first team squad signing which explains why he did not play for the under 23s like most trialists do when he was with us for a fortnight late last season.
Welcome to Cardiff to the four of them – the brave new world is beginning to take shape!
https://mauveandyellowarmy.net/