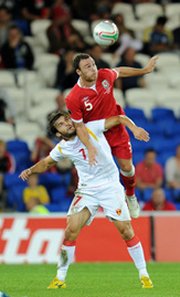 Blake has played in all of Wales recent games but can't secure a place in the City line up.
"I'm disappointed I'm not playing but hopefully I've shown him (Mackay) what I can do," Blake told the South Wales Echo.
"Cardiff's my team and it's the team I want to play for - but I want to be playing week in, week out.
"I'm going to go back, have a sit down with the manager and tell him that I need to play games.
"One of my biggest fears is losing my Wales place if I'm not playing club football."