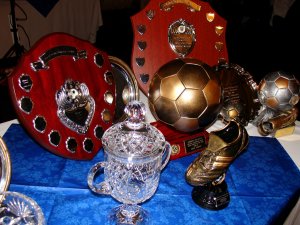 The prizes waiting to be won
A huge marquee filled the land between Sophia Gardens and Cowbridge Rd to become home for the Cardiff City Supporters Club Player of the Year Awards.
Several hundred supporters were joinned by the playing staff of Cardiff City along with Peter Ridsdale and manager Dave Jones.
Compered by Keith Cooper the night saw the main CCSC Player of the Year prize going to Michael Chopra. City's leading scorer scooped several awards after a season that saw him score over 20 goals.
Roger Johnson was also a winner, he himself took several awards.
Chris Gunter scooped all the Young Player awards.
Maesteg Supporters Club
Young Player of the Year - Chris Gunter
Most Improved - Roger Johnson
Player of the Year - Michael Chopra
1927 Club
Goal of the Season - Peter Whittingham
www.cardiffcity.com
Mailing List

Moment of the Season - Roger Johnson
Disabled Supporters Association

Player of the Year - Roger Johnson
Valley RAMS
RAMS Bollox - Kevin McNaughton
Young Player - Chris Gunter
Player of the Year - Michael Chopra
Cardiff City Supporters Club
Young Player - Chris Gunter
Most Improved - Ricardo Scimeca
Player of the Year - Michael Chopra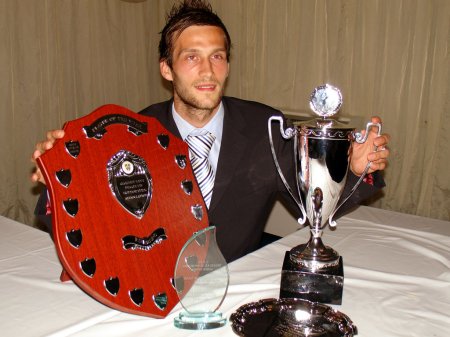 Roger Johnson
Michael Chopra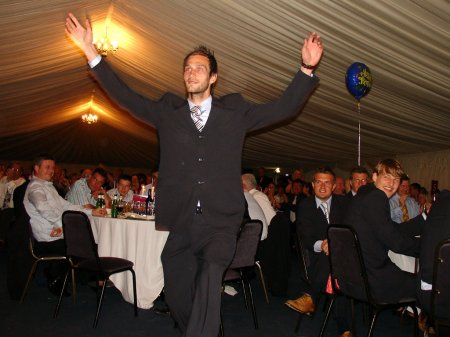 Roger Johnson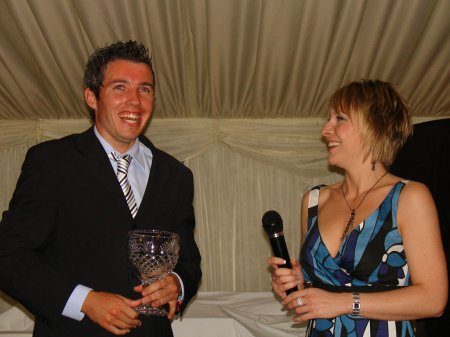 Kevin McNaughton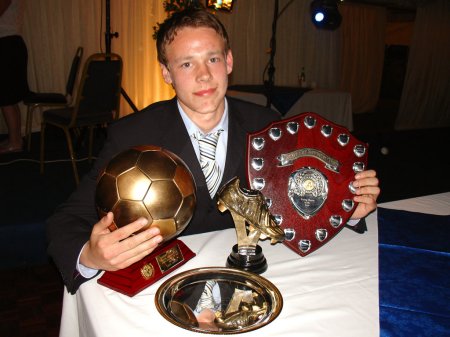 Chris Gunter