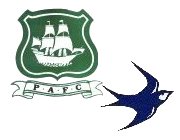 Part of the contract that saw Joe Mason sign for Cardiff was a sell on clause that would bring Plymouth Argyle a return if Joe was sold in the future.
It's thought a figure of around 15% will be due to Argyle.
Although because the club were in administration when Mason was sold to Cardiff a deal is in place that 50% of any monies they receive has to go to football creditors.
Also current Argyle CEO Martyn Starnes says they will receive any cash in installments.
Starnes said: "The money comes to us in accordance with the payment schedule that is agreed between the buying and selling clubs.
"If Wolves were putting down a down payment and the rest in instalments we would get our money pro rata.
"We get our cash as Cardiff get theirs."