Ole Gunnar Solskjaer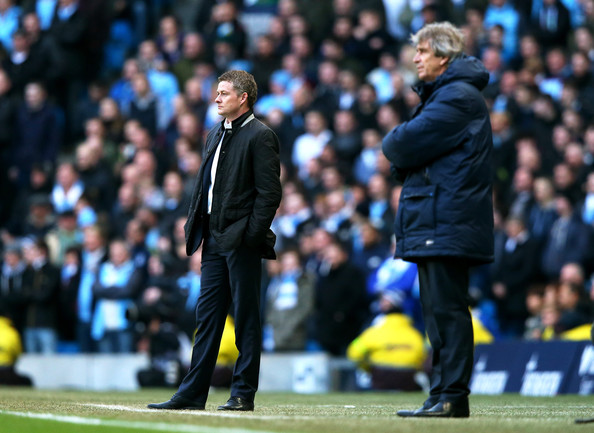 "We did feel that after about 60 minutes we were in the game. The crowd was maybe turning a little against them and you start wondering if we could get something from the game, but obviously they have quality players who scored their extra two goals.
"They have been dominant, our gameplan was to start on the front foot, be aggressive but we played against a very good team. When you are in the run of form like they are, they just go into the next game expecting to win, so good luck to them.
"We can stay up. No doubt about that. The league got tighter today - from bottom to 10th it is five points. We will look to improve. Parts of all the performances have been very good. For half an hour we did very well today but for two or three minutes they blitzed us."
Manuel Pellegrini
"Maybe I am not 100% happy because we conceded the second goal in the last minute. But we scored four and missed five or six clear chances so if we continue to play like we are, we are always going to score more than we concede.
"We are playing fantastic football at the moment. We play with fantastic intensity and that is how we must continue. The best way to play is the way we are playing now. I know it is easier to go back with 10 players in our box and try and have a couple of counter attacks, but that is not my way, it is not the style I think this club wants.
"It is impossible for me to have a headache when you have three strikers [Sergio Aguero, Edin Dzeko and Alvaro Negredo] playing at the level they are at the moment."