Steve Morison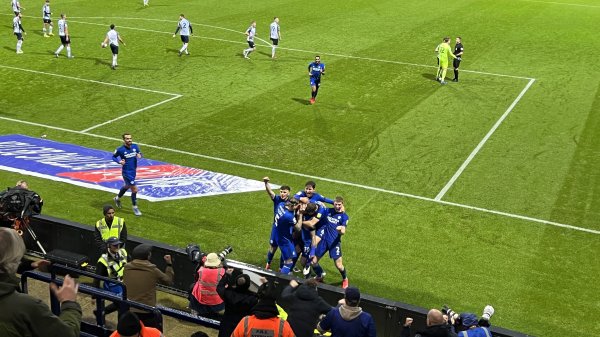 "Bad start, great end. I can't believe that you work all week for something and then after 90 seconds you are one-nil down. It was tough. We changed the shape just before half-time and it helped us massively and then there was a great reaction from the lads in the second half."
Preston's Frankie McAvoy: "We did not defend our box well enough in the second half. Set plays are a big thing for Cardiff. We worked on it, we set it up to defend our box well. The first half we did it, the second half they brought on James Collins and that changed it for them a bit. They started to put a bit of directness towards our goal and we conceded two set-plays.
"In the main we've been really good at it and now I'm so disappointed having just seen the two goals back. We tried to change it to get ourselves back into the game but unfortunately we didn't do enough so I'm bitterly disappointed. We were winning the game and we should be going off not having conceded the two goals. Unfortunately we are."